Posted Nov 20, 2019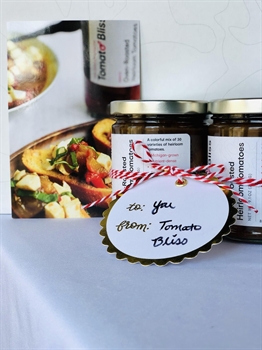 The host gift. It's an etiquette conundrum that has plagued generations of guests—how to express the deepest form of gratitude there is: the gift of not having to load and unload your dishwasher four times a day. Whether you're a guest this holiday season in search of the perfect host gift, on the hunt for seasonal (and delicious) presents for your friends and family, or just want to treat yourself to something nice this time of year, your search is over.
You asked the Green City Market vendors to bring their holiday A-game, and they have brought it. Avoid the Water Tower Place craze and find your gifts right at the Indoor Market on December 14 and 21.
Maple syrup gift sets from Chicago Maple: Choose from your three favorite maple products, including two varieties of traditional 100% organic maple syrup as well as bourbon barrel-aged, rum barrel-aged, and coffee-infused maple syrup. Available at the Indoor Market or online.
Preserves, sauces and jams from Bushel & Peck's: Perfect for appetizers and cheese and charcuterie boards. Complete your holiday brunch with a Bloody Mary gift set, or thank your host with a unique, locally-grown and made jam gift set, featuring flavors like cherry lavender, peach jalapeno, and classic strawberry rhubarb. Available at the Indoor Market or online.