Posted Oct 28, 2021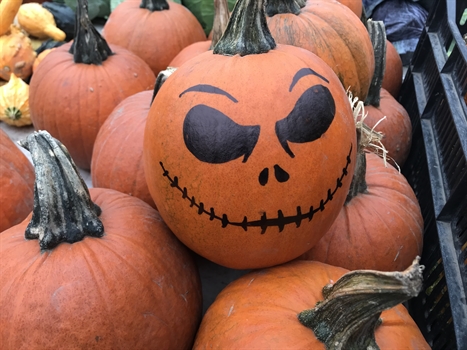 Activity Overview
The big day has finally arrived! All summer our Club Sprouts kids have worked hard learning all about local produce and getting to know all of our farmers and vendors. They have bravely tasted new foods (we're looking at you, pickled mushrooms!) and participated in activities designed to teach them where their food comes from and why it matters. Now, it's time to celebrate!
Stop by the Club Sprouts tent this weekend to pick up your membership cards and take a photo to commemorate your time at the market. We'll have a laminated copy of a certificate for you to pose with, but if you print your copy before coming to the market, we'll sign and date it for you right at the tent!
You will also get to decorate and take home your own mini pumpkin from Nichols Farm & Orchard! We'll have paint and stickers for you to use. Once you find a spot for your pumpkin, take a photo and tag us @greencitymarket. We'd love to see your creations on display!
market extension dates & Recipes
We're happy to announce that there's now three extra weeks of outdoor market season, which means there are three more weeks of Club Sprouts! November markets will be on Saturdays only from 8 a.m. to 1 p.m. the first three Saturdays of the month (November 6, 13 + 20). Swing by the Club Sprouts tent each week to taste a fresh seasonal item, participate in a fun activity, and snag a recipe featuring ingredients from our local farmers and vendors. Until then, click the link below to download all of the recipes we have handed out this market season.
Join Club Sprouts
Club Sprouts is geared towards kids ages 4-11 and joining free! Visit the Club Sprouts tent every Wednesday and Saturday at GCM Lincoln Park and every Saturday at GCM West Loop during the regular market season, or click here to get all the details for becoming an official member.