Posted Dec 09, 2020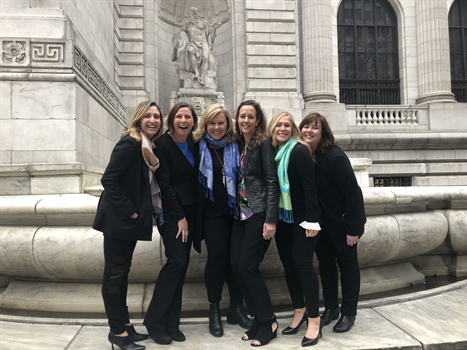 Green City Market is a proud partner of MVP Executive Search & Development, a Chicago-based and women-led recruiting firm.
President and Founder Mary Olson-Menzel shares, "We are so happy to join in with this esteemed group of conscientious and caring farmers, producers, consumers, chefs, restaurateurs and culinary professionals to make a difference in Chicago. As a Chicago native and a woman business owner myself, I'm happy to support an organization that is making a big impact on my hometown and that was also founded by a female chef/entrepreneur with the same kind of passion and heart as mine."
As so many of us have found ourselves working from home in 2020 and navigating major pivots personally and professionally, we asked Olson-Menzel for her take on wellness at work, how office culture is changing, and more.
How does
MVP

prioritize health and wellness?
"As executive recruiters and leadership coaches, we understand the important link between a healthy lifestyle and on the job performance for our clients, our families and ourselves. We are thrilled to partner with Green City Market because the mission is aligned with our values, it's innovative and entrepreneurial like us, and it's part of what makes Chicago a world-class city that attracts the best talent."
Are you seeing a significant shift in office or organizational culture due to the pandemic?
"We have been impressed with how many of our clients have pivoted and are now starting to thrive instead of just surviving. Key success factors we've noted are transparent leadership, a commitment to preserving corporate culture and team connection, and creating goals that are ambitious but flexible."
What advice do you have for organizations looking to support employee's wellbeing? And what advice do you have for employees looking to strike a better work/life balance while working from home?
"First of all, meet employees where they are and give them the grace that they need to handle all aspects of their work and home life. We have had dogs, kids and even husbands 'joining' some of our Zoom calls, keeping a sense of humor and allowing people to be human is of the utmost importance right now as we all learn to navigate in this new world. Also, asking both employees and clients, 'how can I help?' is one of our most frequently asked questions these days."
Learn more about MVP Executive Search & Development and Green City Market's Executive Director role.