Posted Jun 14, 2022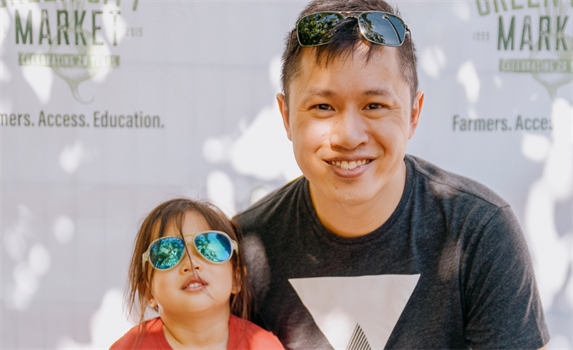 Can you believe that Father's Day is this weekend? The season is moving so quickly, we can't believe we are already halfway through June. As always, we have two markets coming up this weekend meaning you have the perfect opportunity to pick up those last-minute gifts for dad or start celebrating all your favorite dads out there a day early.
Stumped on ideas for what to give your dad this year? Check out our list below for some of GCM's Father's Day favorites
We have ALL the BBQ ready goodness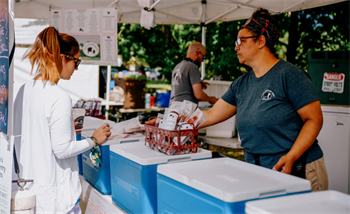 Tess Graham Photography
For the dads that love to man the bbq, be sure to pick up some products from some of our wonderful meat vendors:
Avrom Farm: Specializing in pasture-raised pork and pasture-raised chicken
Finn's Ranch: Specializing in beef, pork, and poultry
Jake's Country Meats: Specializing in pork, chicken, beef, and fish
Mint Creek Farm: Specializing in lamb, goat, pork, duck, and beef
Underground Meats: Specializing in salami, smoked and cured meats
Wholesome Harvest: Specializing in poultry, pork, and turkey
Does Dad have a sweet tooth? We've got you covered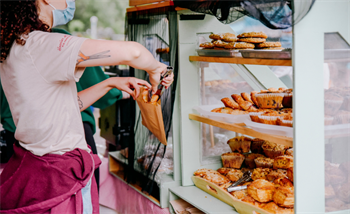 Tess Graham Photography
For all those dads out there who love a good dessert, we recommend picking up a delicious pie from Hoosier Mama Pie Co. or some delicious artisan German cookies from Zimt Bakery. You can't go wrong with either!
Potted plants for the win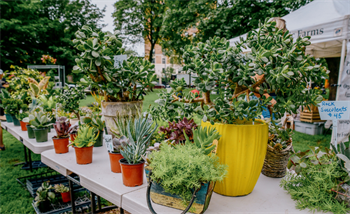 Tess Graham Photography
If your dad's perfect day is spent out in his garden, be sure to stop by and pick up some potted plants and herbs for his outdoor collection. We recommend stopping by Arnold J. Klehm Growers which specializes in foliage plants, orchids, woody ornamentals, and peonies, Matt's Urban Garden which specializes in potted plants, and Smits Farm which specializes in fresh-cut and potted herbs.
Bring home the cold brew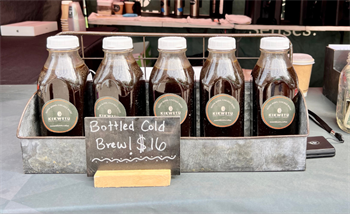 If Dad is more of a coffee guy, Kikwetu Kenya Coffee Co is now selling their ~delicious~ cold brew by the bottle and it is the perfect gift. If dad isn't a coffee fan, he probably will be after trying this.
Knife sharpening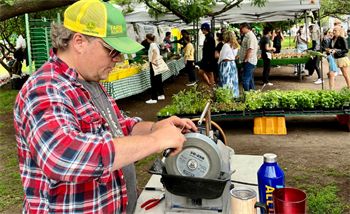 Does your dad love spending time in the kitchen? He may need some of his knives touched up. Brad from American Pride Microfarm offers knife sharpening at his tent. It's a quick and easy gift to make sure dad's kitchen gear stays in top form.
Merch, merch, and more merch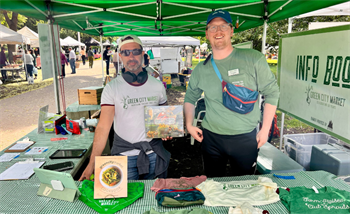 Is your dad a GCM super fan or a lover of local food?? You can't go wrong with some Green City Market merch for Father's Day. We have lots of t-shirts, tote bags, cookbooks, photo albums, fanny packs and more! Stop by the info booth at GCM Lincoln Park and GCM West Loop to pick out your GCM inspired gift for this Father's Day.
Don't forget about all your favorite dog dads out there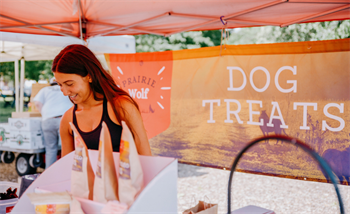 Tess Graham Photography
And of course, we can't forget about all the wonderful dog dads out there. So, we definitely have gifts picked out for them as well. Be sure to pick up some treats from Prairie Wolf for their special pups. They have lots to offer and you can't go wrong with your choice here.
For those who already have the perfect gift picked out, it's never too early to start the celebration. Bring your family and friends down for a picnic at GCM. Dogs are welcomed and encouraged! Just bring yourself and a picnic blanket, our vendors will definitely have everything else you could need.
See you there, and of course, happy Father's Day to all who celebrate!