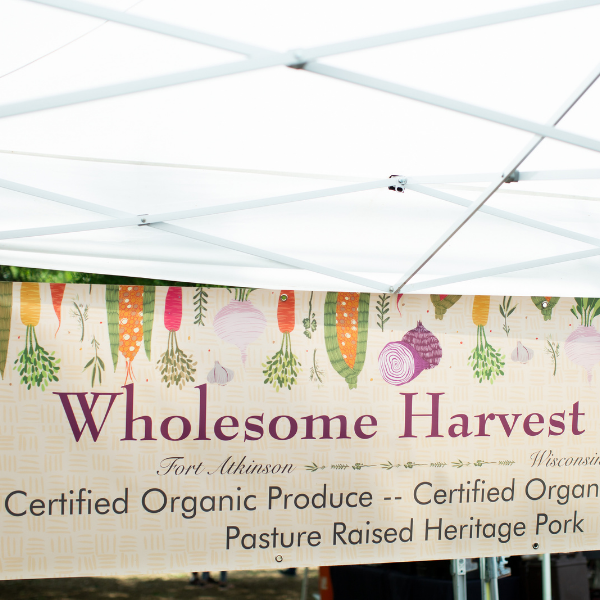 Contact Info
Chris and Lisa Zastrow
W8180 County Rd C
Fort Atkinson, WI 53538
920-397-1680
Bio
Wholesome Harvest is a highly diversified organic family farm located near Fort Atkinson, Wisconsin. With experience in many types of agriculture, Chris Zastrow started Wholesome Harvest as a "throwback farm" of sorts.
Wholesome Harvest started in 2002 on five acres of land rented from a relative with about 25 laying hens. Today, the farm grows a wide variety of vegetables and raises red angus beef and red wattle hogs on Certified Organic pasture.
Wholesome Harvest is run by Chris and his wife Lisa, and Linda (Lisa's mother) does a lot of the heavy lifting as well. The Wholesome Harvest crew works diligently to produce and sell only the highest quality produce and animal products possible. They take pride in their organic certification, as well as their dedication to heritage, heirloom and rustic crops and animals.
Chris says: "If it grows slower and tastes better, that's probably what we are raising on our farm. Each year we enthusiastically strive to improve upon our farming methods and practices as well as dig deeper into the sustainability and health benefits of our production models."
---
Specialties
vegetables, eggs, poultry, fruit, pork, turkey
---
Participating Markets
Lincoln Park
---
Certifications
USDA Certified Organic
---
Nutrition Assistance Programs
SNAP
---