Posted Apr 28, 2020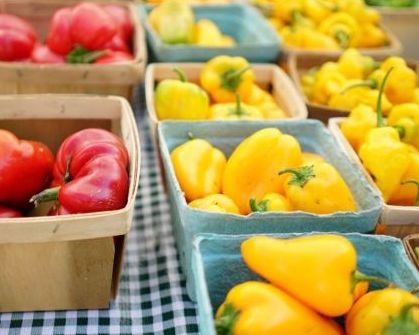 Extension of Illinois shelter-in-place and Chicago Park District closures freeze permit process
GCM will continue home deliveries of fresh, local food
With May 2 right around the corner, I am writing to welcome you to Green City Market's 21st season — a season that will look far different than what any of us are used to.

As you have likely heard, Governor Pritzker ordered to extend the shelter-in-place through May 30 in Illinois. Mayor Lightfoot has closed the lakefront and all major Chicago parks, including Lincoln Park.

Despite being deemed as an essential business, we were informed that our park permit will not be granted until the park reopens.

We know that a handful of markets outside of Chicago city limits are opening, but unfortunately, that has no influence on what Green City Market is permitted to do in Chicago, especially on park district lands.

While we do not have all of the answers about when GCM will reopen both in Lincoln Park and the West Loop, I want to assure you that our staff, board, and community partners are working around the clock to ensure Green City Market will continue to lead the effort to support all those impacted by our mission — especially our farmers, students, and those who rely on Green City Market for access to healthy food.

We will continue to speak regularly with city and park district officials as well as to collaborate with other markets, both in and outside of Chicago, to be as prepared as possible to safely reopen the markets as soon as we are allowed to do so.
We know too that the demand for our new GCM Delivered program is exceptional. More than 5,000 people have downloaded the app and are eager to order. We are actively working to scale this program as quickly as possible to grow the number of orders we can take in a given week to connect even more of you to local, sustainable farmers and safely get you the food you need.

On behalf of the entire GCM staff, Board of Directors, Associate Board, and our vendors — know that we are thinking of each and every one of you. We hope that you and your loved ones are safe, healthy, and nourished.
We are so grateful for your continued support,
Melissa Flynn, Executive Director
PS: Stay tuned for a lineup of virtual opening day activities for this Saturday, including yoga, story time, Club Sprouts, and more!

For regular updates regarding our markets and nonprofit programs, please visit our website, Facebook, Instagram, and Twitter. For more information about coronavirus (COVID-19), please visit the World Health Organization, the Centers for Disease Control and Prevention, and the Chicago Public Health Department online.