Posted Apr 16, 2020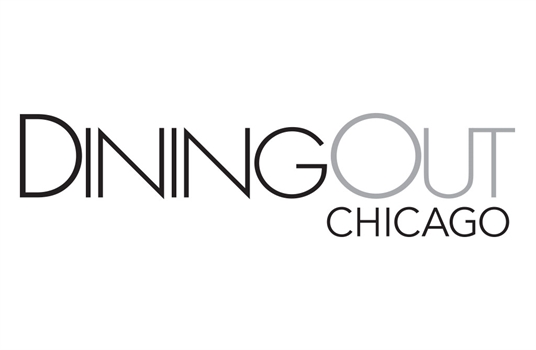 Trying to eat fresh while you're at home? It's easier than you think! You can now #stayathome and still stay connected to your local Midwest farmers by shopping online from Green City Market Delivered, or through the market's new home delivery app. They're trying to make it as easy as possible for Chicagoans to continue to support our local farms and businesses, even launching a virtual farmers market with 30 sustainable farmers and vendors! They're all ready to deliver farm-fresh food right to your door or a convenient pick-up location near you. Eat local, without having to leave your home!
Melissa Flynn, Executive Director of Green City Market, is focusing on educating the public on how we can work together to support our local farms even from afar. With the weather warming and spring hopefully getting into full swing soon, now is the perfect time to start thinking about fresh produce and bright recipes, all the while looking forward to summertime in Chicago! Learn more and start supporting our local farmers as soon as you can.
DiningOut: What can people expect from your app?
Flynn: Access to delicious and healthy farm-fresh products brought right to your door from Green City Market vendors. The app will highlight what farmers have in season and will change from week to week.
Can you give us a sneak peak at a sample menu or what will be featured on the app?
Green City Market Delivered currently has products from 24 local vendors from Illinois, Wisconsin, Michigan, and Indiana—Chicagoans can now order locally, sustainably grown food from their favorite Green City Market vendors, delivered direct to their doorstep for a single delivery fee. Everything available on the app is local and seasonal, including fresh produce, meats, eggs, cheeses, breads, grains, jams, sauces, maple syrup, soups, salsas, baked goods, herbs, green juice, and kombucha. You can find everything from pantry and fridge staples to restock your basics to a farm-fresh whole chicken or prime rib for a nice dinner at home to a DIY grilled cheese kit.
What are the best fresh products to buy that will last a while?
Potatoes, eggs, apples, frozen fruit, meat, cheese, flour, oatmeal, and wheat berries are all available through GCM Delivered and will last for weeks when stored correctly in your fridge, freezer, or pantry.
How can we continue to make healthy decisions while staying at home?
Continuing to eat healthy meals made from fresh produce. There is joy to be found in a shared meal—enjoy a virtual dinner with friends or family over video chat; ensure you are eating regularly; stop what you're doing and eat mindfully.
Read more at diningout.com.