Posted Feb 14, 2020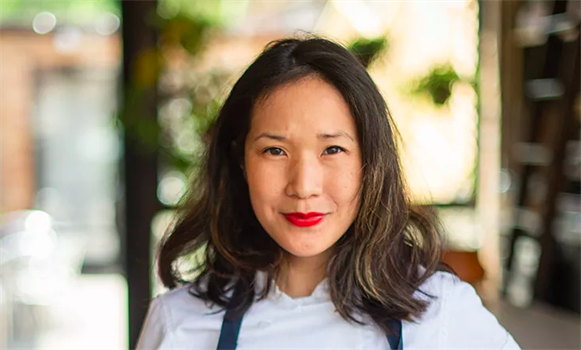 This February, the Chicago Chef Council officially joined the food activism scene — with a keen eye on school nutrition. The council is a coalition of twelve local chefs who will help develop wholesome, kid-friendly recipes for Chicago Public Schools' Nutrition Support Services, which provides free, nutritious meals to CPS students, including daily breakfast, lunch, and an after-school snack as well as a summer food service program.
The Chicago Chef Council will also promote CPS' Farm-to-School program and provide demos, recipes, and samples to students.
Green City Market's very own Chef Educator Lisa Kalabokis and Beverly Kim, 2019 James Beard Award winner and co-owner of Avondale's Parachute, are currently serving on the panel.
Kim noted to the Chicago Sun Times, "It's awesome that the chef community in this great food city is coming together to give ideas on how CPS can improve the quality and wholesomeness and add more exciting flavor profiles to the school menu, drawing on our diversity and experiences with being creative on a budget."