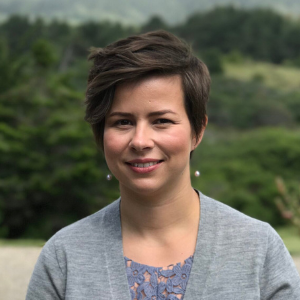 Maria Tchijov
VP of Advocacy and Membership, UltraViolet
Bio
Maria is the VP of Advocacy and Membership at UltraViolet, responsible for overseeing the campaigning work of the organization as well as member fundraising and engagement. She comes to UltraViolet with more than a decade of experience at the intersection of advocacy and digital organizing, most recently at MoveOn where she led the user-generated petition platform, engaging with millions of people around the country on issues that they care about.
During her tenure at MoveOn, Maria also built out an organizational focus on member growth and engagement, and developed other innovative member engagement and fundraising programs. Prior to her work at MoveOn, Maria worked in both the nonprofit and startup worlds, including organizing with farmers in the Bay Area through her work with Food & Water Watch.
After some time in the Bay Area, Maria has settled back in the Midwest with her wife, twin daughters, overly protective black lab, and soon a corgi puppy as well. When not working, she enjoys cooking for large groups of people and attempting to garden.