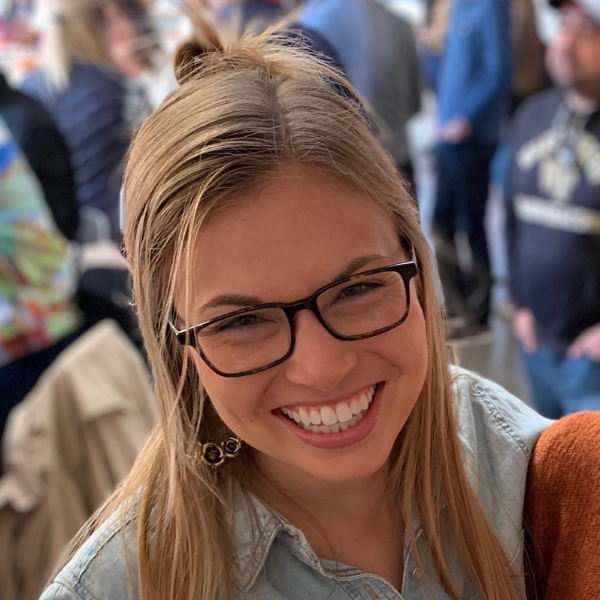 Kate Selfridge
Director of Demand Growth, Ritual.co
Bio
Born and raised in Maryland, Kate moved to Chicago in 2018 after spending 5 years in New York City. She graduated from Clemson University with a degree in Graphic Communications and a minor in Advertising. After starting her career in the ad agency world, Kate migrated into the tech startup space. Currently, she works at Ritual.co, a mobile food-ordering marketplace for local restaurants, as the Director of Demand Growth, where she uses her skills in data analysis and project management to drive strategic growth decisions.
Kate is deeply passionate about the environment and food, both as it relates to climate change and also personally as a home baker/cook/gardener. These passions led her to Green City Market, first as a customer and then as an avid volunteer with the Club Sprouts program. She joined the Associate Board to dedicate more time and energy into supporting Chicago's wonderful local food system.
Kate loves to be active and outside – hiking, biking, playing any/all of the sports – and she is very much looking forward to traveling again in 2022. When she's not baking, doing yoga, or gardening, you will most likely find her down the street at Middlebrow, her brewery/bakery/pizza shop spirit animal.