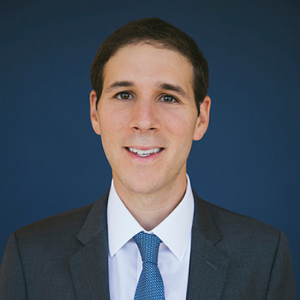 Alex Fisher
Director, Madison Dearborn Partners, LLC
Bio
Alex grew up in Evanston and has had a passion for food and cooking since he was a child. His first job was at Hecky's BBQ in Evanston, where he spent three summers learning all facets of the business. His passion for food led him to Cornell's School of Hotel Administration where he earned his BS with a minor in real estate.
After college, Alex was an investment banking analyst at William Blair for three years where he worked in the consumer and retail team with clients in the restaurant, retail, food manufacturing, and consumer product verticals. After his time at William Blair, Alex joined Madison Dearborn Partners, a Chicago-based private equity firm.
After attending Harvard Business School, Alex rejoined Madison Dearborn Partners where he now leads the evaluation of new investments in the technology sector. Alex serves on the board of directors of Carnegie Learning, Fleet Complete, and Lightspeed Systems and is actively involved in MDP's investment in The Topps Company.