Posted Nov 05, 2019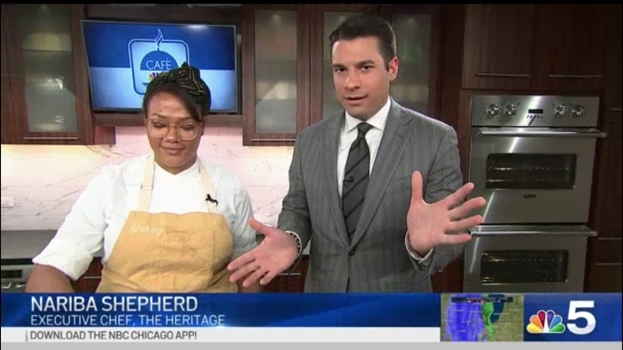 A (Mostly) Veggie Affair is almost here, and our chefs are already getting warmed up for the big night on Thursday, November 7 at Lakeshore Beverage! All of our featured chefs will be cooking with seasonal, local ingredients sourced from our very own Green City Market vendors.
Chef Nariba Shepard of the Heritage demoed her dish for NBC last weekend, frying up saheena to highlight her culinary roots in Tridadian cooking. According to Shepard, saheena is a "Trinidad version of a collard fritter," traditionally made with collard greens layered with split pea paste, deep fried, and served with a tamarind sauce.
Watch the segment or get your tickets now to A (Mostly) Veggie Affair to see Chef Shepard (and many more of Chicago's best and brightest chefs) in action.