Posted Sep 01, 2022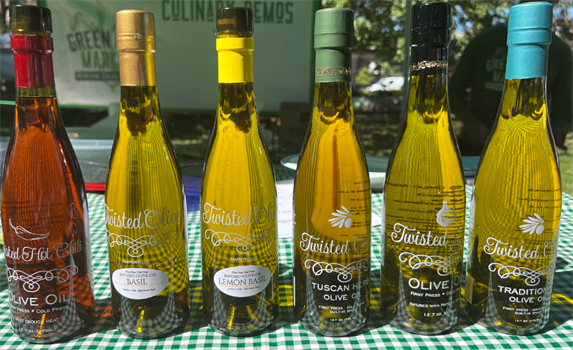 On Wednesday, Scott Shearer, owner of Twisted Olive, joined us at GCM Lincoln Park and demoed his recipes for Kale Chips and Caprese Salad Skewers. You can find the full recipes below!
---
Twisted Kale Chips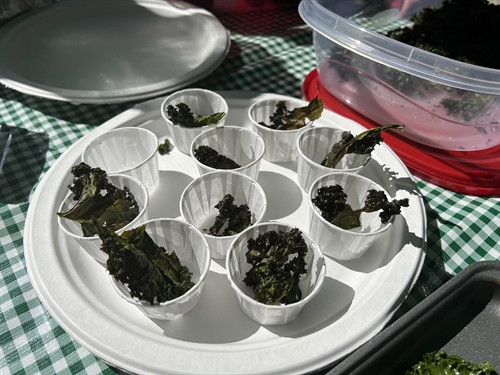 Ingredients
One Batch of Kale
1 Tablespoon of Twisted Garlic or Twisted Hot Chili Olive Oil
Directions
Preheat Oven to 325 Degrees (simulated at demo)
Wash and Thoroughly Dry Kale
Separate Leaves from Stem
Tear Kale Leaves in Chip Size Pieces
Place in Bowl
Drizzle 1 Tablespoon of Olive Oil over Kale
Massage Kale so Each Piece is Coated with Olive Oil.
Arrange Evenly on Cookie Sheet
Bake for 10 Minutes, Flip Kale, and Bake for 5 more minutes or until crisp.
Serve or store in sealed container (lasts weeks).
---
Twisted Caprese Salad Skewers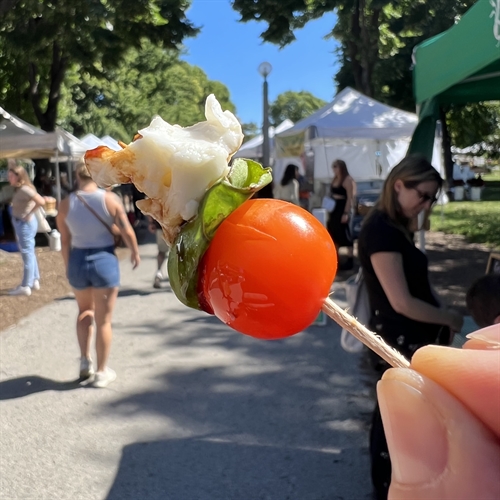 Ingredients
Cherry tomatoes (Tomato Mountain)
Mozzarella balls (J2K)
Basil Olive Oil
Twisted Aged Balsamic Vinegar
Salt and Pepper
Directions
Assemble tomatoes and mozzarella balls on medium-sized toothpicks. Drizzle with Basil olive oil and sprinkle with salt and pepper.
Drizzle Twisted Aged Balsamic on top of Caprese Salad Skewers.