Posted May 23, 2009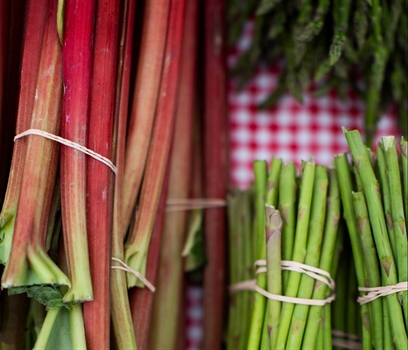 By Stephanie Izard
We love this rhubarb ice cream guest recipe from Chef Stephanie Izard of Girl & the Goat.
Ingredients
4 stalks rhubarb, sliced

¾ cup plus ½ cup sugar

2 cup half and half

½ cup egg yolks
Directions
Place rhubarb and ½ cup sugar in sauce pot and cover with water.

Cook over low heat until most of the liquid is dissolved.

Chill.

Bring half and half to a boil.

Combine ¾ cup sugar and yolks in a bowl.

Temper in a small amount of cream.

Return to heat and stir until mixture begins to thicken slightly and coats the back of the spoon.

Refrigerate.

Combine rhubarb and ice cream base.

Finish in ice cream maker according to instructions.