Posted Apr 23, 2009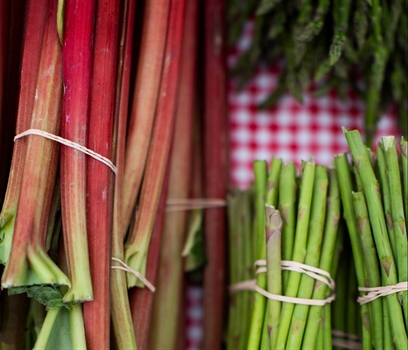 By Stephanie Izard
We love this pickled rhubarb guest recipe from Chef Stephanie Izard of Girl & the Goat.
Ingredients
4 stalks rhubarb, thinly sliced

1 cup sugar

1 cup white balsamic vinegar

1 teaspoon salt
Directions
Bring sugar, vinegar and salt to a boil.

Pour over rhubarb and let sit for at least 3 hours.

Serve with grilled asparagus, sliced almonds and goat cheese.

If desired, add thinly slice prosciutto.