Posted Apr 23, 2009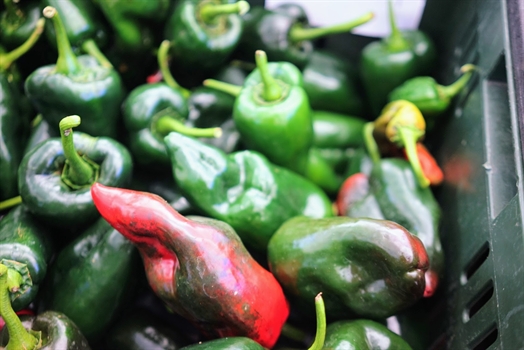 By Rick Bayless, Green City Market Board Member Emeritus
Serves 6 as an appetizer.
Ingredients
Young green spring garlic (about ¼ cup chopped)

1 large ripe tomato

1 serrano chile, finely chopped

4 ounces mixed mushrooms (shiitakes and oysters)

1 tablespoon olive or vegetable oil

3 tablespoons tequila, preferably a silver (blanco) tequila

8 ounces Mexican melting cheese (such as Chihuahua) or Brunkow Monterey jack with morels and onion, shredded (you'll have about 2 cups)

½ cup chopped cilantro
Directions
Chop the green garlic and the tomato into ¼-inch pieces (you may also wish to seed the tomato).

Heat the oil in a medium skillet over medium-high heat. Add the garlic, tomatoes and serrano and cook, stirring nearly constantly, until the garlic begins to soften and brown, about 5 minutes.
Add the tequila and cook quickly, stirring, until nearly reduced to a glaze. (If you tip the pan toward an open gas flame, it will ignite. If you choose this route, simply hold the pan with an oven mitt and shake it back and forth until the flames subside and the tequila has reduced to a glaze.)
Reduce the heat to medium-low, sprinkle the cheese evenly over the vegetables and stir slowly and constantly until just melted — too long over the heat and the cheese will become tough, oily and stringy.
Immediately scoop into a warm serving dish. Serve with warm tortillas for making soft tacos. You may want a little salsa, too.