Posted Apr 23, 2009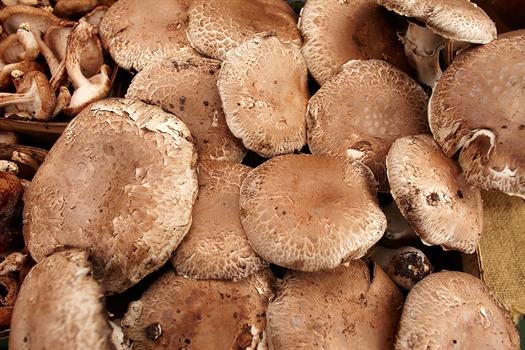 By Rick Bayless, Green City Market Board Member Emeritus
I love roasted mushrooms. They have a more rustic texture than their sautéed counterparts, as well as a more concentrated flavor. Here I've chosen to roast them with chorizo sausage and red onion, then toss the warm mixture with a simple dressing of lime, olive oil and oregano. A warm spinach salad gone far south. To make the dish more substantial, crumble goat cheese over the finished salad or serve it with a piece of good ripe cheese (and a crusty loaf of bread).
Serves 4.
Ingredients
1 packed cup (8 ounces) fresh Mexican chorizo sausage, casing removed or 8 thick slices bacon, cut crosswise into 1/4 inch pieces

4 cups (8 ounces) sliced mushrooms, preferably shiitakes, oysters, chanterelles, hedgehogs or full-flavored mushrooms, alone or in combination

1 large red onion, sliced about 1/4 inch thick

8 cups (about 8 ounces) salad spinach

3 tablespoons vegetable or olive oil

2 tablespoons fresh lime juice

1/2 teaspoon dried oregano, preferably Mexican

Salt
Directions
Heat the oven to 425 degrees; position rack in the middle.

Break the loose chorizo into small clumps (or scatter the bacon pieces) on a baking sheet with sides. Sprinkle the mushrooms and onion over the top, then slide into the oven.

Stir after 10 minutes, breaking up any clumps or chorizo, then continue roasting until the onion is richly browned and the sausage or bacon fully cooked, about 10 minutes more.

While the mushrooms are roasting, scoop the spinach into a large bowl.
In a small microwaveable container, combine the olive oil, lime juice, oregano, 1/2 teaspoon salt and 2 table spoons water. Heat on high (100%) in a microwave for 30 seconds.
When the roasted mushroom mixture is ready, sprinkle it over the spinach. Drizzle the warm dressing over the salad and toss to combine. Serve right away.
Riffs on Roasted Mushroom Salad:
When I have time, I'll roast (them peel, seed and slice) a couple of poblano chiles to mix in. For a rich sweetness, replace the lime juice with balsamic vinegar; add a finely chopped canned chipotle chile or two to the dressing for smoky spiciness. That balsamic-chipotle dressing is really good on a salad that's half mushrooms, half unpeeled cubed eggplant, both roasted with the onion and chorizo.