Posted Apr 23, 2009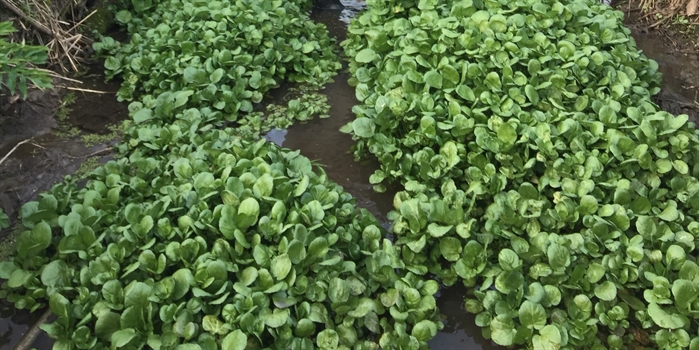 By Rick Bayless, Green City Market Board Member Emeritus
Serves 4.
Ingredients
3/4 cup vegetable oil, olive oil or a mixture of the two

1/3 cup fresh lime juice

1/2 teaspoon grated lime zest (colored rind only)

1/2 cup (packed) cilantro, thick lower stems broken off

Fresh hot green chiles to taste (I like 2 serranos or 1 jalapeño), stemmed and roughly chopped (optional)

1 scant teaspoon salt

1 medium (about 1 pound) firm, unblemished jícama, peeled and cut into sticks (1/4-inch is a good width, 2 inches a good length)

1 medium bunch watercress, large lower stems broken off

4 good-size romaine leaves, cut crosswise in 1/4-inch slices



Directions
Combine all dressing ingredients (first 6) in a blender jar. Blend until smooth. Pour into a jar and secure lid.

In a large bowl, combine the jícama, watercress (you should have about 2 cups) and romaine (about 2 cups).
Shake the dressing to combine thoroughly, then drizzle on about 1/4 cup (Cover and refrigerate remaining dressing for another salad.)
Toss to combine. Taste and season with a little more salt if you think necessary. Serve right away.