Posted Apr 17, 2019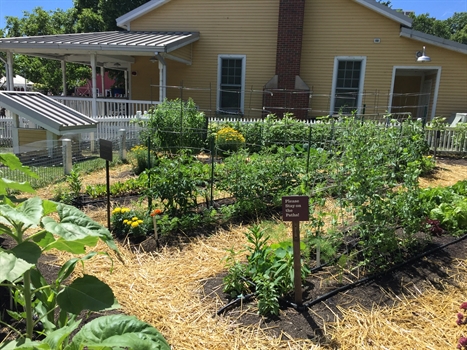 Inspiration for Earth Week (and any time of year!)
We love the earth and we love food! So naturally, we wanted to talk about five simple ways you can celebrate Earth Day on April 22 and every day of the year.
Reduce: One of the many reasons to shop at our farmers markets is that you can buy only what you need. Instead of purchasing a five pound bag of potatoes, you can simply purchase one or two. You save money and reduce food waste. We have one more Indoor Market before we head out doors for the season. Stop by the Peggy Notebaert Nature Museum for our last Indoor Market April 27! We head outside May 4. Don't forget your market tote!
Reinvent: Use all of the vegetable from stem to stalk. Not sure what to do with those ends of onions, carrots and celery? Put them in a container in the freezer and use them later for vegetable stock for soups and stews. When you can't resist tomatoes this summer and buy a few too many, no worries. Freeze them. Or better yet, can them. You will be happy you did this come fall.
Reuse: If you love to dig in the dirt, then you know how important compost is for your garden. Composting is a natural way to feed your plants and divert food waste from the landfill. You can compost fruits and vegetables, egg shells, tea bags and coffee grounds (with filters) and many other food and paper products. Some people have a compost pile in their backyards, while others keep small indoor composting bins to store their scraps until they are composted elsewhere. If you want to collect your compost in a bin and bring it to market, our partner Healthy Soils will compost it for you. Details on the do's and don'ts of composting at market can be found here.
Regrow: Try regrowing foods from scraps. Did you know you can regrow some foods from the scraps you would normally throw away? You can put the white ends from green onions into water and have new green onions in about a week. You can even try this with romaine lettuce to sprout some lettuce for salads or sandwiches. Here is a fun blog from the Farmers Almanac
Freeze: Our freezers are an amazing appliance to help us reuse our food. When we make meatloaf, veggie lasagne or even grilled chicken we always make extra and portion it for lunches or a quick dinner for a busy night. And before you make your food plan for the week, make a habit of checking what you already have on hand in the pantry and freezer. It may seem obvious but sometimes using items you have will save you time and money. And bonus - it gives you a chance to create some new recipes!