Posted Mar 25, 2022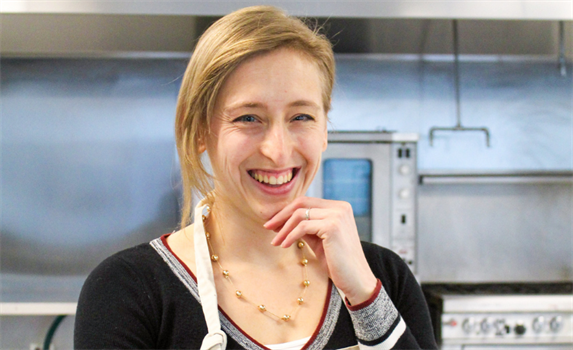 With it being Women's History Month, Green City Market is particularly excited to share that Zimt Bakery, a Chicago-based, woman-owned and operated bakery, will be joining our wonderful group of vendors specializing in baked goods at our Lincoln Park location this season. Keep reading to learn more about our impressive new vendor and how they came to be.
According to Alina Tompert, Baker in Chief at Zimt Bakery, "Zimt was born out of the #BakersAgainstRacism social movement of 2020 that called bakers far and wide to raise money for global social justice causes." It was during this experience that Alina found her passion for making an impact through her baking.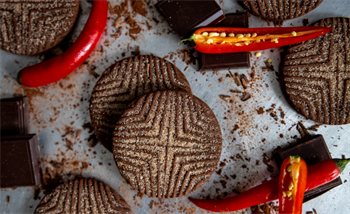 Photo courtesy of Alina Tompert, Zimt Bakery
Alina told GCM that "This intersection of purpose—raising money for causes that matter, loving the earth and all of its bounty, and taking inspiration from German tradition—is baked into the heart of everything we do at Zimt."
Sustainability is central to Alina's mission at Zimt Bakery, and this dedication to sustainability is clear from their operational practices. We learned from Alina that the baked goods are "made with the highest quality local, organic, fair trade ingredients and packaged responsibly in fully compostable or recyclable packaging, always 100% plastic free."
Beyond their dedication to environmental sustainability, community is at the heart of their mission. According to Alina, "We source produce from local farmers, pasture raised butter from Amish farms in the region, and pasture raised eggs from regional family farms. Our more exotic ingredients that come from afar are sourced organic and fair trade to ensure an ethical supply chain from start to finish."
"We believe that doing good for the planet and for our community does not conflict with running a successful business. Every choice we make at Zimt puts the wellbeing of our world first."
The team at Zimt works hard to ensure that they are making a positive impact in every aspect of their operation. Alina shared that each year, Zimt donates a portion of their proceeds to organizations in need. "This is our way of saying thank you to the community that gives us so much."
Alina has created a business that works to better the future of her community, while honoring her own history. Alina shared that the recipes she uses at Zimt have been passed down within her family for four generations and we have her Oma Doris to thank for these tasty treats.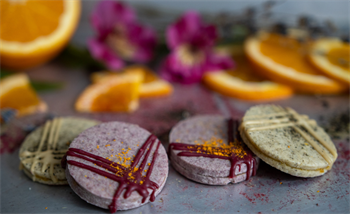 Photo courtesy of Alina Tompert, Zimt Bakery
When asked why Zimt Bakery is excited to become a GCM vendor, Alina told us, "Green City Market is the perfect sustainably minded market for our sustainable German bakery! GCM is host to a large swath of local farmers and growers that we love to partner with for our rotating menu of hyper-seasonal Plätzchen (cookies), so we certainly couldn't resist the sweet opportunity to be selling alongside them."
The team at Zimt bakery is very excited about joining Green City Market and sharing their products with the community. Stop by the market on Saturdays this season to try out their delicious Plätzchen!