Posted Apr 29, 2022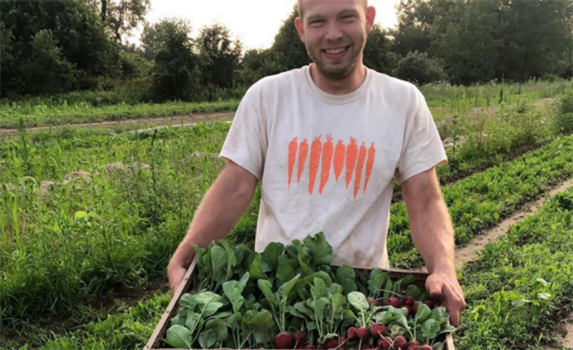 Here at Green City Market, we are always excited to bring on new vendors. This season we had the opportunity to welcome seven new businesses to our markets. One of those businesses is Kankakee Valley Homestead, a farm in Walkerton, Indiana. After working through the three-year certification process, Kankakee Valley Homestead is a Certified Naturally Grown operation.
Kankakee Valley Homestead, which is owned and operated by Farmer Tom Eich, specializes in different types of vegetables and will be participating in our Lincoln Park market on Wednesdays throughout the season. Kankakee Valley truly is a small family-owned and operated business. While they have a long-term, part-time farm hand, Tom is the primary farmer and works closely with his partner, Abby, and family.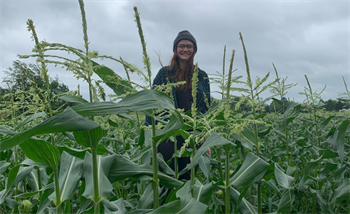 According to Tom, "The idea for Kankakee Valley Homestead started in 2014 back when Farmer Tom was teaching 4th grade math at a high-needs school and was witness to food injustice." This experience prompted him to return to his family farm and make some transitions.
In communication with GCM, Tom explained, "I founded the farm in 2018 when challenges with my epilepsy compounded with years of encountering food injustice in the education system prompted me to stop pursuing a teaching career and transition the family farm to vegetable production with food justice as our primary motivation."
Since its inception in 2018, the farm has grown considerably. Tom told us that "I started on a quarter of an acre that year and we have grown every year: moving to our new location (still on the family farm) in 2019 and have been farming that field without synthetics ever since. The four acre field was at that time the largest garden I ever had. In 2020 I was able to add another 40 acre field of my grandparents' farm into our homestead that has allowed me to grow with experience."
The growth of Kankakee Valley Homestead is expected to continue to grow throughout 2022. Tom told GCM that the farm was aiming to grow about 21 acres of vegetables.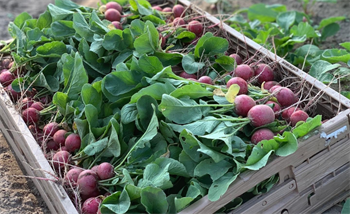 Considering the way that Kankakee Valley Homestead got its start, it's no surprise that they have a strong mission where they aim to "increase access within our food deserts while sourcing inputs local to our farm and creating our own inputs (compost, seed, etc.) whenever possible."
It was Tom's experiences while teaching that inspired this mission. "My experiences with food injustice while student teaching led to founding the homestead with a focus on food justice and combating food deserts through local, transparent, and sustainable food systems. I was discouraged from providing food to students with the reasoning that I 'can't feed everyone' so I shouldn't feed anyone."
"Since that moment I've worked towards that goal of combating food deserts and increasing access to food grown without synthetics. Since March 2020 we have operated on a pay-as-you-can model and with generous community support and partnership we've been able to donate and provide food to our community."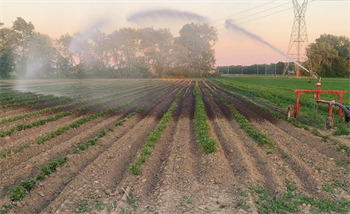 This mission is what makes Kankakee Valley Homestead such a great fit for Green City Market. "We're excited to join a market that shares our values towards sustainability and accessibility of local food systems." Tom also told GCM that at Kankakee Valley Homestead, "We value transparency and the market's commitment to educating consumers: demanding accountability and transparency through a third party certification was our primary motivation for choosing the market."
Everything that Kankakee Valley Homestead sells is grown on their farm and we are excited to have them join us this season. Make sure to stop by their stall on Wednesdays in Lincoln Park to meet the Kankakee Valley Homestead team and try out some of their naturally-grown vegetables.