Posted Aug 17, 2021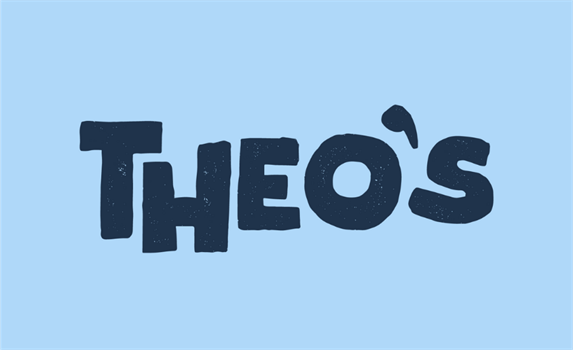 Green City Market is thrilled to welcome our newest vendor: Theo's Plant Based, serving up plant-based jerky from 100% organic vegetables.
We chatted with owner Theo Mourad about his journey to starting up his small food business. Read on to learn more about his influences, and find Theo's Plant Based at GCM Lincoln Park every Wednesday and Saturday now through October.
---
"I grew up in Ann Arbor, Michigan, it's a pretty funky hip place that has a pretty cool local food scene. I grew up gardening and going to the farmers' market.
When I was in high school I got my first job as a dishwasher at a barbecue restaurant. I worked my way up and started cooking there and got super into it. I kept cooking throughout college, I went to University of Michigan, and was cooking to support myself and whatnot. I found myself cooking in a vegan restaurant, and I just kind of was exposed to eating food without meat being on the plate for the first time.
I'm not a vegan myself, but I definitely eat plant-based. After that I went and worked on an organic vegetable farm. I got really interested there in the farm-to-table concept of growing something, of really taking care of it, harvesting it, preparing it, and then eating it and sharing that with other people.
Then I went and cooked under Chef Dan Barber at Blue Hill at Stone Barns in New York, which is a fine dining farm-to-table restaurant. I spent time there cooking with the seasons and it really was a very immersive and educational experience.
I moved to Chicago in January of 2020 with the plans to continue cooking and then COVID happened. The restaurant industry was destroyed; I was out of a job and had just moved to Chicago. I started playing around with this concept for a vegetable 'beef' jerky. It was something I was kind of just doing on the side, not super seriously, but as time went on, I just kept refining this snack, and eventually got to the point where I decided to pursue it and take that leap of faith.
My whole inspiration for making [Theo's Plant Based] was all of my experiences working in different restaurants and different parts of the food industry. I think there's a big problem with a lot of the vegan and plant-based foods out there. It's great that people are making choices to eat less meat, especially factory-farmed meat.
But a lot of these [plant-based] products on the market are just really processed and not very good for you. I think you can make great food with vegetables — you don't need to do some sort of chemical manipulation of ingredients and to make something that's delicious.
It's funny; I was cooking at this meat-heavy restaurant and then with vegan food and then at the farm-to-table fine dining experience in New York. From all those experiences, I learned just how good produce is when it's grown from farmers that really care and really know what they're doing. Not only are you getting something that tastes better, you're getting something that's more nutritious, that's more sustainable.
I never thought I would be doing this business, and I guess it's the silver lining of COVID for me. I'm just super stoked that I'm gonna be able to launch my business with Green City Market because I love Green City!
It was a big goal of mine to be involved with GCM. I really wanted to be a part of something that has a very similar kind of mission around food as I do. I think that the highest-quality food is the food that's closest.
My product is really just trying to highlight the produce itself, because it's so minimally processed. You can't make really good food — good whole foods without good ingredients.
Unlike most snack products out there and plant-based products out there, what I'm making is real food. I'm super excited for everybody to try it."