Posted Dec 19, 2018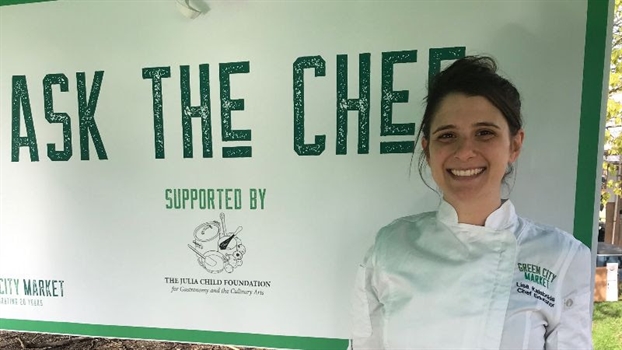 Showcase ingredients from local farmers and artisans in your holiday spreads!
Happytizers: The Perfect Plan for Holiday Happy Hour
Charcuterie: Looking for the perfectly cured meats for your charcuterie board? Don't miss Underground Meats and take home amazing artisan meats and cheese sure to be the talk of your holiday party. We checked in to see what specialties they are bringing to market on Saturday and you won't want to miss it.
Black Garlic Salami: This one is entirely an Underground creation: house made black garlic is folded into a coarsely ground salami with mushroom powder made from the shitaki stems leftover from our flagship restaurant Forequarter. Umami blast for sure. Red wine and mustard seed round out the flavor of this funky favorite.
Calabrian 3 Ways: We had 3 separate farms here in southern Wisconsin grow these wonderful peppers for us. Then we got to work preserving the bounty specifically for this salami. Peppers were prepared three ways: Packed in olive oil and garlic, pickled in champagne vinegar, lemon and thyme, and dried and ground. The resulting salami really brings these peppers to the forefront and lets them shine.
Bruschetta: PhLour baguettes make the perfect vehicle for your bruschetta made with Tomato Mountain's finest and finished with Smits Farms fresh herbs.
Crudité Platter: Create a beautiful crudité platter with Nichols Farm carrots, celery, cauliflower and radishes. Add salsa from Tomato Mountain or for a kick some Bushel & Pecks fresh tomatillo sauce. Be sure to stop by for a tasting and take some home this Saturday, December 22nd at the Indoor Market.
Holiday Meal Ideas
Christmas Breakfast: Start your Christmas morning off with something sweet and delish from Bennison's Bakery. They'll be serving up their treats Saturday morning but they sell out fast so be sure to get to market early! If you miss them, stop into their store which is open through Christmas Eve. You won't want to miss the Gingerbread houses, Yule logs and Christmas treats.
Griddle Goodness: Close your eyes, you can almost smell the goodness on the griddle! What goes better with a nice flakey bread than Kinnikinnick ham steak or country sausage? Bring your appetite to market because you can taste it this Saturday at the Indoor Market.

Biscuits & Gravy Anyone? Quality Organic is partnering with 1871 Dairy to make their biscuit mix with 1871's cream. Can you say light and fluffy? Take some home along with some amazing Kinnikinnick or Finn's sausage and you have the main ingredients for biscuits and sausage gravy...and you'll be sure to have one happy house full.

Soup Starters:There is nothing better than a warm butternut squash soup to start or star in your holiday meal. Nichol's Family farm has all the squash you can imagine. With real ingredients it doesn't take much to make a delicious meal that your guest will think came from a five star chef.
Holiday Dinner Stars:Is lamb going to be the star of your holiday meal? Stop by Mint Creek. Or perhaps a beautiful pork roast? Maybe you're planning to grill up a fantastic bone-in ribeye or porterhouse steak? Finn's Ranch has you covered. Soup or stews are always a great option - don't forget to stock up on ground beef or stew meat for chili or vegetable beef stew. And, if you want to share the love they are now selling e-gift cards. Give the gift of meat!