Posted Sep 23, 2021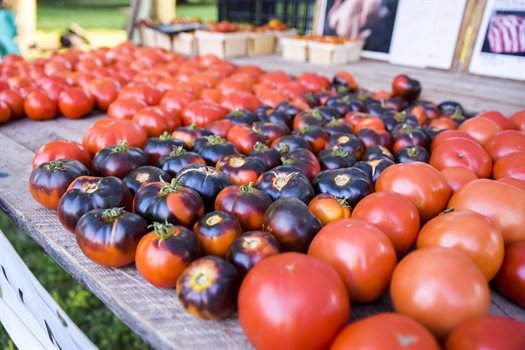 Make this chunky, pico de gallo-style salsa at home using farm-fresh tomatoes. Choose the
tomato colors you want (red, yellow or orange) and adjust the chiles' heat to taste. Use a mix of
plum and slicing tomatoes to balance the slicing tomatoes which produce a lot of liquid.
Makes: About 4 1/2 cups
Prep time: 20 minutes
Ingredients:
4 ripe plum tomatoes
2 ripe medium slicing tomatoes
1 cup coarsely chopped white onion
2 to 3 small jalapeno or serrano chiles
3/4 cup chopped fresh cilantro leaves
Salt and lemon or lime juice to taste
Directions:
Coarsely chop plum tomatoes and slicing tomatoes. Put in a bowl. Stir in chopped onion.
Remove stems and seeds from chile peppers. Finely chop chiles then add to tomato-onion
mix. (To prevent eye irritation, avoid touching eyes while handling the chile peppers).
Stir in cilantro. Season with salt and lemon or lime juice to taste. Store salsa in a covered, non-metal container in the refrigerator up to 4 days.
Tips:
Serve with tortilla chips, tacos or quesadillas. This salsa is also delicious served with eggs,
grilled meat and fish.
Easy guacamole: Pit, peel and mash a few ripe avocados. Stir in some salsa. If there is excess liquid in the salsa, drain a bit off before adding to the mashed avocados. Season to taste with salt and lemon or lime juice.