Posted Feb 06, 2023

Green City Market's Associate Board is a dedicated group of emerging leaders who are committed to creating a more local, more sustainable, and more accessible food system in Chicago. Members serve as ambassadors of Green City Market's mission, vision, and values and are often involved in strategic growth, outreach, and planning.
You can often find our GCM's Associate Board members volunteering at the market and running special programming, like our fall photoshoot!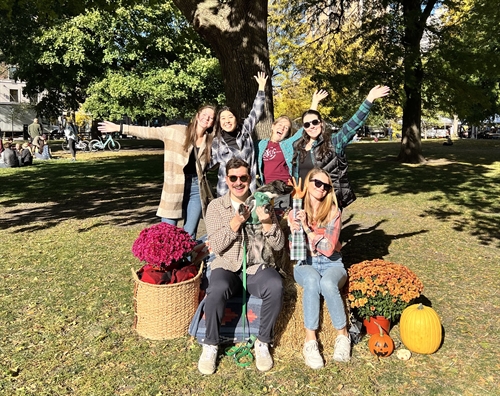 They also love to join us as both volunteers and attendees at our special events like Peak Season Celebration, Chef BBQ, and our Sustainable Supper Series.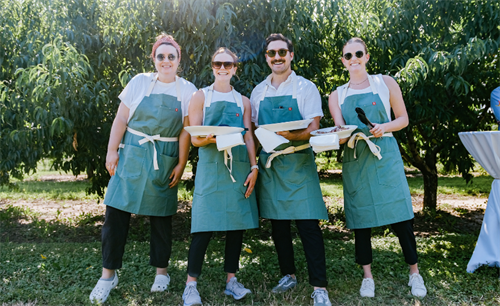 We're excited to announce that we have six new members who were recently elected to our 2023 Associate Board. This year, Sophia Reece, Janielle Paez-Hill, Katie Pusateri, Tiana Schlottman, Ben Herrera, and Holly Willoughby will be joining our group of outstanding Associate Board members. Keep reading to get to know each of our new members.
---
Sophia Reece
Employee, Nichols Farm and Orchard; Substitute Teacher, Lincoln Elementary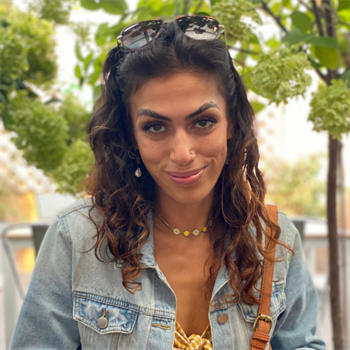 Sophia has been working for Nichols Farm & Orchard for almost five years, and in that time she has gained a massive body of knowledge and grown familiar with communities throughout Chicago. She joined the GCM Associate Board this year as a liaison to strengthen the relationship between market staff and vendors, ensuring the vendors have a voice. She also hopes to root GCM more deeply in the Lincoln Park community to provide access to healthy, fresh, local foods to children and families even if they can't attend the markets. Sophia used to live in Lincoln Park, but she now lives in Ravenswood with her best friend. In her spare time, she loves to dance, bake, and hang out with the little girls she tutors.
Janielle Paez-Hill
Senior Consultant, Guidehouse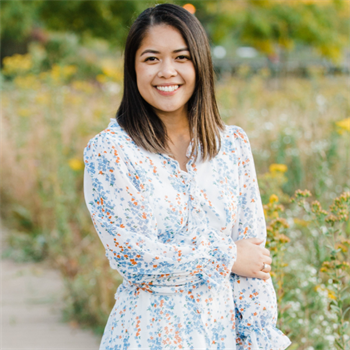 California born, New Jersey raised, and a Chicago transplant, Janielle has been calling the midwest home since 2018 with her fiance and their two cats, Nori and Coko. Janielle spent her career in the federal government at the Centers for Disease Control before she made her way to the Chicago Mayor's Office and then the Chicago Department of Public Health where she worked on the COVID-19 response. Most recently she made the switch to State and Local Government consulting at Guidehouse. At Guidehouse, she works with government clients to advise, develop, and implement strategies to deliver lasting results that impact residents.
With a huge passion for food, she joined the Associate Board in 2023 with the goal of supporting the Chicagoland community in food access, improving food equity, and strengthening local food systems! In Janielle's free time, she loves exploring restaurants in Chicago, lifting weights, crafting, and improving her own skills in the kitchen.
Katie Pusateri
Director of Marketing, Yai's Thai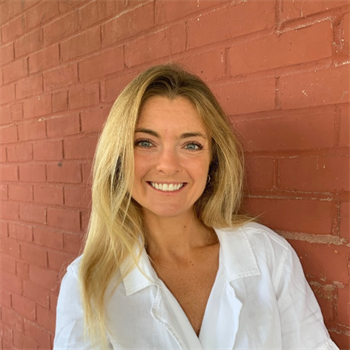 Katie is the Director of Marketing at a better-for-you sauce and curry company, Yai's Thai. She became involved in the natural foods industry while living in Colorado and has been helping scale small health food brands for the past eight years.
Combining a passion for clean eating, a past internship in sustainable farming and knowing the importance of shopping locally, Katie was ecstatic to start volunteering at GCM summer of 2022, where she learned more about and fell in love with the organization.
Whether through volunteering at the market, teaching kids about healthy eating, or helping develop better-for-you foods you'll see on the shelves in supermarkets, Katie has been on a mission to make natural, sustainable, healthier foods more accessible to everyone no matter their socioeconomic background.
Katie loves jogs along the lakefront, learning about Chicago's rich history at local museums, and painting. If you see Katie at the market, please say hi! She loves meeting new people there!
Tiana Schlottman
Development Manager, Network for Teaching Entrepreneurship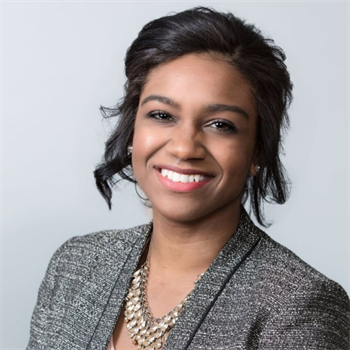 Tiana was born in Jamaica, moved to the U.S. at an early age and grew up in Florida before moving to Chicago in 2017. Tiana is a builder and connector and has worked in the nonprofit sector for close to 10 years. She has a deep passion for food access, environmental sustainability, and youth development and currently works at Network for Teaching Entrepreneurship (NFTE) as the Midwest Development Manager, building and leading the Midwest's fundraising program, including volunteerism, events, and Board management.
Tiana was looking for a way to make an impact on environmental sustainability and food access and, by regularly visiting GCM's Lincoln Park farmers market, realized she could get involved by joining GCM's Board to help further their mission and impact. Tiana lives in Lincoln Park with her husband and enjoys practicing yoga, travelling, learning about Chicago's history and architecture, eating and drinking her way around the city, and visiting Chicago's many cultural institutions.
Ben Herrera
Product Technical Performance Manager, Ferrero North America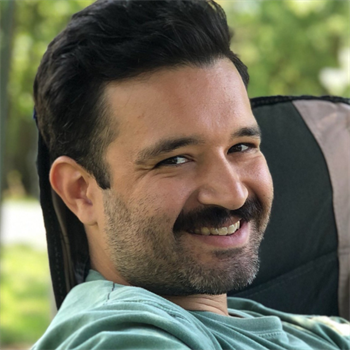 Born and raised in the western suburb Geneva, Ben has been passionate about food since childhood. Ben has lived in Chicago since graduating from Cornell University with a degree in Food Science. In addition to working as a product developer for packaged food companies, Ben had also earned a Culinary Arts degree from Kendall College. After graduating, he spent time in various restaurants, all with a focus in sourcing locally grown food.
With experience in large-scale food manufacturing in addition to cook-from-scratch kitchens, Ben's vision for a local, regenerative food system is one that shifts all types of eating occasions to a focus on supporting local farms. Ben is currently working on a project to help people to eat locally grown food everyday.
When not actively working towards that vision, Ben likes biking, snowboarding and exploring Midwestern food with his partner Lisa.
Holly Willoughby
Executive Chef, Crosby's Kitchen & Ella Elli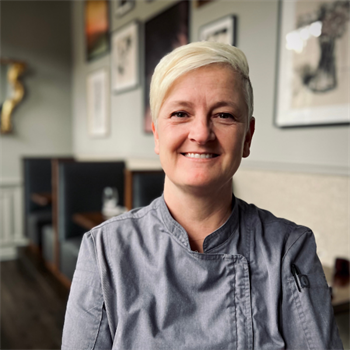 Holly Willoughby is currently the executive chef at 4 Star Restaurant Group's Crosby's Kitchen and Ella Elli in the Southport Corridor. During her more than 20 years in the city of Chicago, Holly has worked under renowned chefs such as David Burke at David Burke's Primehouse and Maneet Chauhan at Vermillion, before going on to open her own restaurant in the Lincoln Park neighborhood called Aquitaine.
During her seven years on the corner of Lincoln and Webster at Aquitaine—just a few blocks from Green City Market—Holly was committed to sourcing local product from local farmers. In her current role at Ella Elli, sourcing local ingredients is still an integral part of her kitchen philosophy and she is always on the hunt for the latest and greatest in local cheese and charcuterie.
When she is not at work, she enjoys traveling, catching a Detroit Tigers game when they're in town, grabbing a good meal in the best food city in the country or growing her prized houseplant collection.
She is thrilled to be a part of such an incredible organization and cant wait to be a part of Green City's efforts to increase the visibility and accessibility of locally grown product for chefs and home cooks, alike!
---
We're so thrilled to have these new members on our Associate Board and excited to see all that they bring to our organization.
Interested in joining GCM's Associate Board? Applications are accepted each fall. Email giving@greencitymarket.org to be the first to know when the next recruitment cycle opens in fall 2023. Ready to take action now? GCM seeks volunteers during all seasons. Learn more and sign up today.