Posted Jun 18, 2021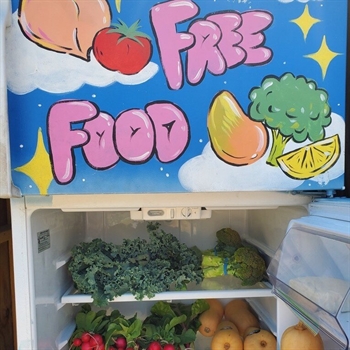 Green City Market is thrilled to announce our partnership with the Love Fridge! Since the pandemic hit in 2020, Green City Market paused our in-person programming at the Edible Gardens — located a short walk from GCM Lincoln Park within the Lincoln Park Zoo's Farm in the Zoo — and started growing food to donate to local pantries and mutual aid networks.

This season, we aim to grow 1,000 pounds of produce that will be donated to various community fridges each week throughout the Chicagoland area.

The Love Fridge currently operates over 30 community fridges, servicing neighborhoods and communities in need of nourishing food. Our first donations, which included radishes, collard greens, kale and beets, last week serviced fridges in the Little Village and North Lawndale neighborhoods.

Follow us throughout the season to see what we're harvesting in the Edible Gardens, learn more about the Love Fridge, and donate today to help Green City Market grow food for over 830 nutrient-packed meals this season.