Posted Jan 31, 2022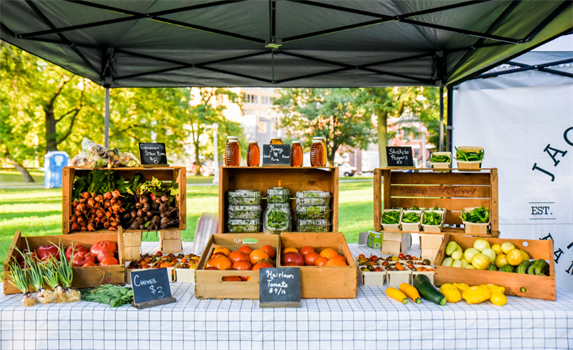 Now when SNAP recipients spend $25 of benefits with Green City Market, they automatically get $25 more to spend on local, sustainable food
Green City Market is on a mission to expand access to local, sustainably grown food throughout the city.
Thanks to the sponsorship of clean tech company Arcadia, GCM will increase our Link match from $15 to $25. That means folks using Link who would normally only be able to take home $25 worth of food from the market will now go home with $50 worth of food, at no additional cost to them.
Eligible items include fruits, vegetables, breads, dairy, meats, eggs, grains, jams, and sauces.
"Access to nutritious locally-grown food is a right; not a privilege. Last year, GCM doubled the purchasing power for food-insecure neighbors living in more than 75 zip codes across the city. Thanks to Arcadia's contribution, we'll be able to deepen that support in 2022," says Mandy Moody, executive director of Green City Market.
"We're thrilled to be able to help GCM expand its Link match," said Kate Henningsen, chief operating officer at Arcadia. "We believe so strongly in connecting people to healthy, local options, whether that's fresh produce grown nearby or clean energy from area solar farms. Expanding access to both is so important."
New members who join Arcadia at Green City Market will receive $100 toward their power bill as a thank-you.
Customers using Link can receive the increased match right now via our GCM Curbside in the Community program. GCM offers curbside pick-up every Wednesday from 4:30 to 7:30 p.m. at Swedish Hospital at the Galter Medical Pavilion (5140 N California Ave).
Visit www.greencitymarket.org/SNAP or call 773-880-1266 to learn how to maximize Link benefits with Green City Market or to support this program.