Posted Sep 16, 2021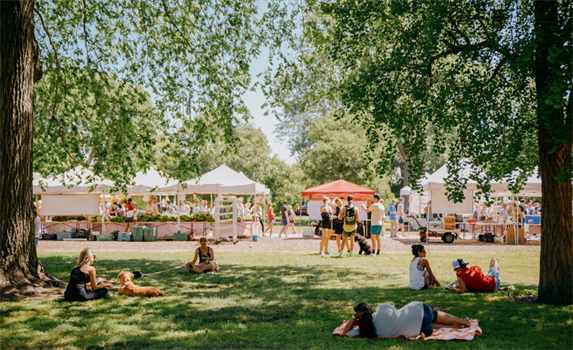 Just a few days out from the official end of summer, it's the Groundhog Day of farmers' markets — we're happy to announce that there's now three extra weeks of outdoor market season.

For the second year in a row, Green City Market is extending our Lincoln Park markets into November to give you more time to shop from our local farmers, safely outdoors.

Please note, our November markets will:
be at our Lincoln Park location only

be on Saturdays only for the first three Saturdays in November (Nov. 6, 13 + 20).

The last Wednesday market at GCM Lincoln Park will be on Oct. 27.

start one hour later at 8 a.m. and run until 1 p.m.

Accordingly, our Masked Market Hour — where we strongly encourage all individuals to wear a mask regardless of their vaccination status — will be from 8 a.m. to 9 a.m.

Unvaccinated individuals are strongly encouraged to wear a mask at all times at Green City Market.