Posted Apr 05, 2022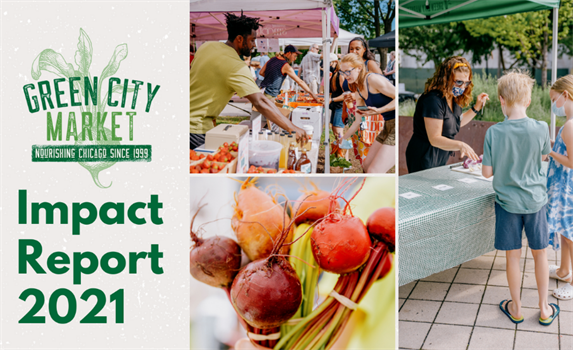 Green City Market's 2021 Impact Report is out now!
In 2021, Green City Market directly supported 34 local farms that are implementing practices that enrich the soil, protect landscapes and water systems, and reduce carbon emissions. Together, they sustainably farmed over 2,600 acres of land last year.

Green City Market also teamed up with Kitchen Possible and Pilot Light, two fellow nonprofits that offer free food education and cooking classes to kids in Chicago.
We doubled over 1,330 Link transactions for people living across 75 different zip codes in 2021. That translated into over $59,000 in revenue generated for local farmers.

We are excited and proud to share what we have accomplished this past year in partnership with our vendors and community.

Make sure to check out the full report to learn about the impact and progress we have made this past year.