Posted Jul 02, 2021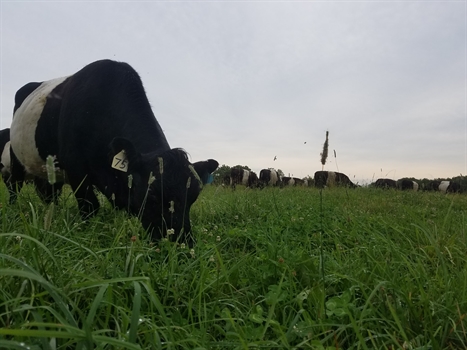 After record-setting droughts in June, your first thought might be about how all that harsh weather will impact summer produce like blueberries and tomatoes. But it also has a major impact on raising livestock — especially when it comes to grass-fed livestock.

Levi and Emily Powers of Alden Hills Organic Farms in Walworth, Wisconsin shared some insights into what it takes to raise their organic, grass-fed meats:
Quality takes time:

"All steers take 24-30 months to finish on grass so that means that production needs to be anticipated at least 2 years out. For beef, butcher dates are set over a year in advance."

Seasonality isn't just about produce:

"We only process seasonally. For the best flavor, grass-fed beef needs to be processed while they are actively gaining weight (if you've had bad grass-fed beef before, they may have butchered at a bad time) so that means that we only process our beef between June and December. Same for chickens: we only raise chickens on pasture while it's warm. Chicken season for us goes from May to October."

Responsible

meat

-eating can mean not always picking the most common cuts:

"There are some cuts that end up in high demand because there will only be a few per animal. For example, flank steak is hard to keep in stock because we only

get

2 per animal. Brisket is another example of a low quantity cut like that as well."
So if you're an omnivore looking to be a little more thoughtful about your meat consumption, visit Alden Hills, Avrom Farm, Mint Creek Farm, or Jake's Country Meats at GCM Lincoln Park this Saturday, or catch Finn's Ranch at GCM West Loop.