Posted Apr 07, 2020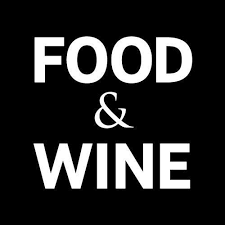 The stay-at-home orders that swept the country in March and effectively forced the closure of the country's restaurant industry have translated to economic disaster, not only for restaurants, but for many of the farmers that supply them. Zaid Kurdieh, an owner of Norwich Meadows Farm in Chenango County, New York, lost 60 percent of his business when the restaurants that he supplied abruptly shuttered. Overnight, he was forced to shift his focus from stocking high-end restaurant kitchens to contemplating a completely new business model. "Normally, I'm looking further down the road, but something can change 15 minutes from now that pushes the farm in a different direction," says Kurdieh. "There is zero compass to rely on."
Like scores of farmers facing similarly confounding circumstances, Kurdieh is forging new ways to connect to consumers, and fast. He is ramping up sales for his CSA, which stands for Community Supported Agriculture, a system in which customers buy shares in a farm and reap the dividends in the form of weekly hauls of produce. In previous years, Kurdieh's CSA memberships were in decline. Now he's teamed up with Our Harvest, an online platform that connects farms to consumers, and has been delivering boxes of produce to homes and pickup locations in greater New York since late March.
Efforts like this are underway around the country. New York City Greenmarkets are collaborating with the app company Fellow Farmer to facilitate pre-paid orders and local deliveries. Chicago's Green City Market developed an app that offers contactless delivery from 15 farmers and counting. Lancaster Farm Fresh Coop in Lancaster, Pennsylvania, has partnered with home delivery services in New York City, in addition to their own CSA. At The Market at Pepper Place in Birmingham, a new "contactless drive-thru" market recently launched—and Market Director Leigh Sloss-Corra is sharing learnings on the model with Farmers Market Coalition members across the country. In California, at the Santa Cruz Community Farmers' Market, Dirty Girl Produce started a CSA that allows customers to order online for pickup or home delivery. Other vendors, says Nesh Dhillon, Executive Director of Santa Cruz Community Farmers' Markets, are following suit.
Read more at foodandwine.com.