Posted Mar 11, 2022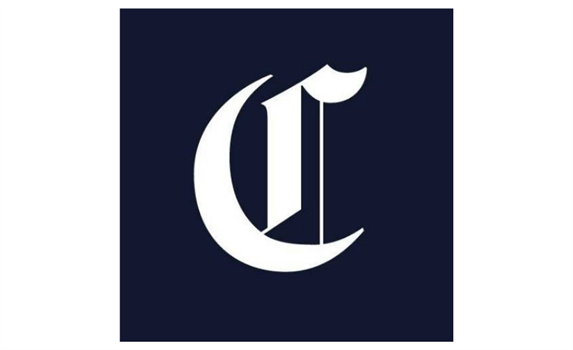 Tony Priolo, chef and co-owner of Piccolo Sogno, was distraught over the Russian invasion of Ukraine and resulting humanitarian crisis. So he reached out to some fellow Chicago chefs about maybe doing a fundraiser. A few days later, so many chefs and other organizations agreed to participate that the event grew large enough to fill the massive Navy Pier Ballroom.
On Wednesday, more than 70 of Chicago's biggest chefs are teaming up for Chicago Cooks for Ukraine. The full list of participating chefs is below, but it includes some of our city's biggest names, including Erick Williams (Virtue), Jason Hammel (Lula Cafe), Lee Wolen (Boka Restaurant) and Giuseppe Tentori (GT Fish & Oyster).
All proceeds from the event will go to World Central Kitchen, an organization created in 2010 by celebrity chef José Andrés. As its website states, it's a nonprofit that provides "meals in response to humanitarian, climate, and community crises."
It's being presented by Lifeway Foods, a Morton Grove-based company that sells kefir. The company was founded by Michael Smolyansky, who fled with his family from Ukraine in 1976 because of Soviet Union repression. Other sponsors include Mariano's, Green City Market, Illinois Restaurant Association, Blue Plate, Magellan Development Group, Cheftog, Anthony Rizzo Family Foundation, and Navy Pier.
The event will be hosted by Priolo, chef Sarah Stegner (Prairie Grass Cafe), Darren Gest (Green City Market) and Eda Davidman (Green City Market).
General admission tickets cost $150, and include food and drinks from Breakthru Beverage Group. VIP tickets start at $500 and include early entrance at 5 p.m. to "meet and mingle with Chicagoland's greatest chefs."
To purchase tickets, visit Eventbrite.
Here's the current list of participating chefs:
1. Rodolfo Cuadros from Amaru
2. Lewis Alexakis from Avli On the Park
3. Linda Bacin from Bacinos
4. Ken Polk from Batter & Berries
5. Alex Pitts from Bazaar Meats by José Andrés
6. Linda Friend from Big Fat Cookie
7. Martial Nougier from Bistronomic
8. Art Smith from Blue Door Kitchen & Garden
9. Hector Guerrero from Blue Door Kitchen & Garden
10. Charles Haracz from Blue Plate Catering
11. Lee Wolen from Boka Restaurant
12. Carrie Nahabedian from Brindille
13. Chris Pandel from Cira
14. Meg Galus from Cocoa + Co
15. Bernie Laskowski from Craft Urban
16. Tigist Reda from Demera
17. Kevin Hickey from The Duck Inn
18. Lamar Moore from Eleven Eleven
19. Marc Schumann from Eli's Cheescake
20. Dudley Nieto from Fat Rosies
21. Jonathon Sawyer from Four Seasons Hotel Chicago and Adorn Bar & Restaurant
22. Zach Steen from Frontera Group
23. Cristiano Bassani from Gene & Georgetti
24. Jason Vincent from Giant
25. Chef Jose Sosa from Gibsons Italia
26. Federico Comacchio from Gioia Ristorante e Pastificio
27. Little Goat Diner
28. Mila Furman from The Girl in the Kitchen
29. Giuseppe Tentori from GT Fish & Oyster
30. Ellen King from Hewn Bread
31. Joshua Kulp and Christine Cikowski from Honey Butter Fried Chicken
32. Justin DePhillips from Jaleo by José Andrés
33. Katherine Anne from Katherine Anne Confections
34. Suzy DeYoung from La Soupe, Cincinnati
35. Oliver Poilevey from Le Bouchon
36. Darnell Reed from Luella's Southern Kitchen
37. Jason Hammel from Lula Cafe
38. Dan Raskin from Manny's Deli
39. Sarah Grueneberg from Monteverde
40. Sam Rattanopas from NaKorn
41. John Boudouvas from Nonnina
42. Caesar Murillo from North Pond
43. Jim Kallas from Offshore Rooftop
44. Jody Fyfe and David Abrahamson from Paramount Catering
45. Tusya Korastin from Petergof Banquet Hall
46. Tony Priolo and Mike Burke from Piccolo Sogno
47. Nick Hynes from Pescadero Seafood and Oyster Bar
48. Ozzy Amelotti from Petterino's
49. Sarah Stegner and George Bumbaris from Prairie Grass Cafe
50. Dana Cree and Michael Ciapciak from Pretty Cool Ice Cream
51. Greg Wade and Paul Kahan from Publican Quality Bread
52. Pure Green Juice
53. Jimmy Bannos and Jimmy Bannos Jr. from Purple Pig
54. Robert Garvey from Robert's Pizza and Dough Company
55. Cliff Rome from Rome's Joy Catering
56. Sahil Sethi from ROOH
57. Joe Flamm from Rose Mary
58. Barry Sorkin from Smoque BBQ
59. Heather Bublick and D'Andre Carter from Soul & Smoke
60. Marcos Ascencio from Taqueria Chingon
61. Toni Roberts from Torali at the Ritz-Carlton Chicago
62. Nataliya from Tryzub Restaurant
63. Carlos Gaytan from Tzuco
64. Jim Louras from Umbria Caffe
65. Bill Kim from Urbanbelly
66. Sophie Evanoff from Vanille Patisserie
67. Arshiya Farheen from Verzenay Chicago
68. Michelle Anne from Victory Italian
69. Erick Williams from Virtue
70. Beverly Kim and Johnny Clark from Wherewithall