Posted Apr 13, 2020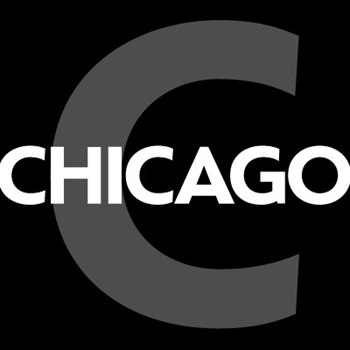 Trent Sparrow, owner of Catalpa Grove Farm in Dwight, about 80 miles southwest of Chicago,usually doesn't follow the news too closely. On March 15, he was overseeing the birth of lambs when Governor J.B. Pritzker announced a statewide ban on dine-in restaurants to slow the spread of the new coronavirus. That day, like every Sunday, Sparrow sent out his weekly availability list of humanely raised heritage-breed pigs, lambs, and goats to his 40 restaurant customers, which include the Bristol and Publican Quality Meats.
"I started getting messages back from a few, like, 'We don't know what we're going to do; we might be closed,'" Sparrow says. "Then suddenly they're all saying, 'We're closing for at least three weeks, we won't need anything.'"
Over the course of a few hours, he watched his customer list dwindle to four accounts, which includes Pub Royale and Baker Miller. But that didn't stop Catalpa Grove's 500 animals from needing to be fed or reaching market weight, as farms like his typically work eight months to a year in advance.
"It's a sizable investment you've got in an animal, so we're trying to start doing some retail," Sparrow says. "That's a whole other beast, like rebuilding an entire market. But we're going to try. Everyarticle's still gotta eat, right?"
That means Sparrow's farm of two — the other half being co-owner/wife Jackie Sparrow — now has to create a functioning online marketplace and home delivery system, then get the word out. That's not to mention re-evaluating and repricing the processing of meat cuts based on what home cooks, not chefs, want.
"People aren't going to buy nine-rib lamb racks, french the bones out, and make their own lollipops," Sparrow says.
Similar existential crises are playing out across small farms feeling the ripple effects of Chicago's devastated hospitality industry. Restaurants that haven't closed are relying on pared-down takeout and delivery menus, and many don't have the cash on hand to pay rent, let alone suppliers like Sparrow. As a result, farmers must also pivot — to home deliveries, urban pickups, and virtual farmers' markets — to generate cash flow while they weigh how to approach a spring season full of unknowns.
"Like everyone right now, farmers are really struggling and facing a ton of uncertainty," says Melissa Flynn, executive director of Green City Market. "I have spoken to a number who are weighing their options: Do I plant or do I not?"
Green City Market had to close its indoor farmers' market at the Peggy Notebaert Nature Museum to comply with the city mandate of keeping group sizes under 10 people. With no guidelines in sight for when the outdoor market might safely open (it's currently slated for the first Saturday in May), GCM created Green City Market Delivered, a virtual farmers' market that went live on March 27 on the WhatsGood app and sourcewhatsgood.com.
"For a lot of farmers, their business relies on those direct-to-consumer purchases, so the virtual market is a lifeline for them," Flynn says. "They get immediate shoppers now and make sure they stay connected to those customers, which is something they need now more than ever."
Read more at chicagomag.com.