Posted Jun 01, 2021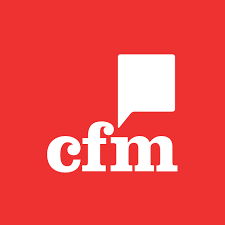 "Green City Market (GCM) will celebrate the return of its West Loop market on Saturday, June 5, in Mary Bartelme Park.
The market — which chef and restaurateur Alice Waters once called 'the best sustainable market in the country' — will open at 8 a.m. and run every Saturday through the end of October.
New vendors this year include:
Star Farm Chicago, an urban farm established in the Back of the Yards neighborhood, that offers fresh seasonal vegetables;

Prairie Wolf, offering hand-processed raw dog food treats with ingredients sourced from local farmers; and

Kikwetu Kenya Coffee Company, a small family-owned specialty grade coffee company based in the south side of Chicago that sells locally-roasted brewed coffee and whole beans.
Green City Market is also announcing its COVID-19 Farmer Relief Fund, a donation fund for farmers to offset the costs to sell at market and recover financially after the pandemic. The goal is to raise $60,000 for the 2021 season.
"The market is absolutely critical to the livelihoods of the 53 farmers and small business owners we work with. It may shock folks to know, but it costs nearly a quarter-million dollars to bring Green City Market to life each season," Moody said. "From permit fees, to equipment rentals, and more, it's costly to run a market that connects local farmers with nearly 200,000 people each year. "
Gifts up to $27,500 will be matched, doubling the impact of a donor's contribution.
'The Farmer Relief Fund has been instrumental in providing us urgent support during an uncertain time,' said Stephanie Dunn, the executive director of Star Farm. 'We've been scrambling to grow as much food as quickly and as safely as possible during the pandemic.'
More information can be found at GreenCityMarket.org/covidrelief.
'Creating a vibrant marketplace where local growers can make a living requires the support of our community,' said Moody. 'We're so grateful that leadership donors have committed $27,500 in matching gifts to our COVID-19 Farmer Relief Fund to ensure that Green City Market farmers — returning and new — can start this market season as strongly as possible.'"