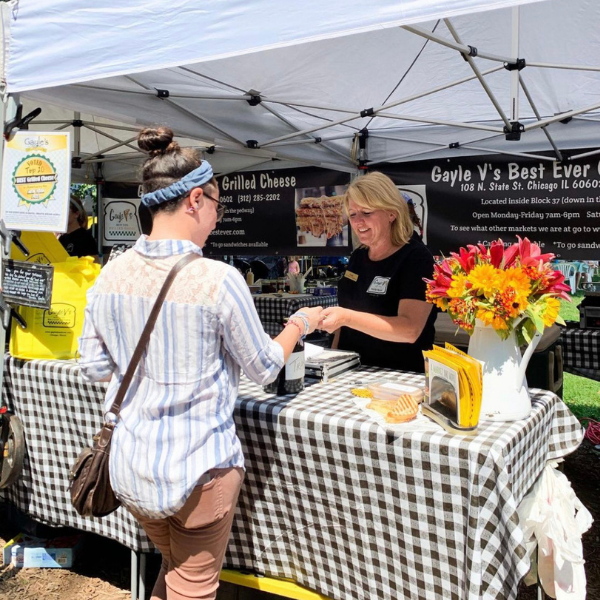 Contact Info
Gayle Voss
108 N State St Ste 27 (level B1 in the Pedway)
Chicago, IL 60602
312-285-2202
Bio
Gayle started working at Green City Market at the Prairie Pure Cheese booth in 2009. Since Bennison's Bakery had fresh bread right next to her and Nordic Creamery had fresh butter on the other side of the market, she had the idea to start making grilled cheese with the amazing cheese she was selling and these other delicious farmers market products.
And so in 2011, Gayle's Best Ever Grilled Cheese came to be. Gayle uses fresh market ingredients from other Green City Market vendors and other local vendors. She and her husband, Randy, who often joins her at the market, have three daughters, a son-in-law, and three grandchildren.
WHOLESALING
Please email to place a wholesale order.
---
Specialties
grilled cheese sandwiches, soups
---
Participating Markets
Lincoln Park
GCM Delivered
GCM Curbside
---
Nutrition Assistance Programs
SNAP
---