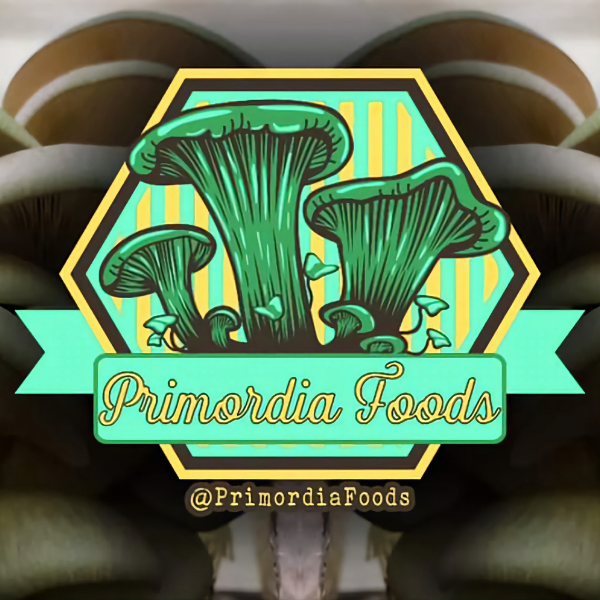 Contact Info
Thomas Olson
104 1/2 West Monroe
Bloomington, IL 61701
309-846-2483
Bio
Primordia Foods is a company that was started when researching the health benefits on the immune system as well as the neurological benefits that mushrooms provide. As a company, Primordia was really intrigued by the benefits that Lion's Mane provides neurological function as a nootropic that stimulates neuronal growth as well as being a potential treatment for Alzheimer's and dementia symptoms.
Primordia also read a lot of research about cancer patients utilizing oyster mushrooms to strengthen their immune systems when radiation is not an effective treatment, whether it's too far along or the patient is too old to undergo the treatment. Upon growing these mushrooms, Primordia realized not only are they incredibly healthy for you but take on so much more flavor than the soil-based mushrooms that are commonly sold at grocery stores ranging from nutty, meaty, peppery, and earthy!
Primordia Foods has been growing mushrooms for two years, having suffered through the plight of the coronavirus and the typical challenges that are faced when beginning a new business. The mission of Primordia is to magnify the heart and passion that goes into the creation of advantageous food that are beneficial to the evolution of the creator and the observer.
A primordia by definition is an organ or tissue in its earliest, recognizable stage of development. Primordia is back and growing as a company that is dedicated to growing the freshest mushrooms possible to farmers' markets, consumers, restaurants, and grocery stores. Primordia hopes to help educate people on the amazing way these mushrooms can improve your quality of life!
---
Specialties
mushrooms, microgreens
---
Participating Markets
Lincoln Park
West Loop
---
Nutrition Assistance Programs
SNAP
---