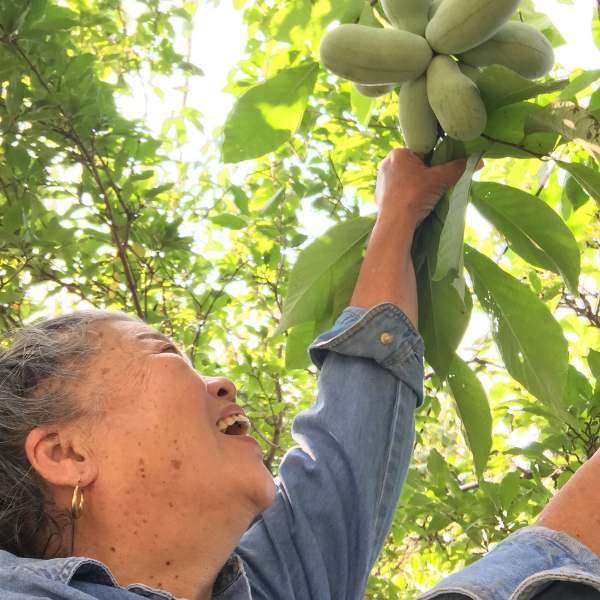 Contact Info
Oriana Kruszewski
8429 N Harding Ave
Skokie, IL 60076
847-673-9175
Bio
Oriana Kruszewski began growing Asian pears in her backyard more than 30 years ago because she found store-bought varieties bland and too expensive. In 1996, she bought a 40-acre plot of land in northwestern Illinois where she now grows dozens of varieties of pears from China, Japan, and Korea, as well as hybrids developed in the United States and Europe.
A few years ago, she added black currant bushes and Chinese medicinal greens for culinary purposes. Oriana also cold presses green juices from her own fresh organic produce like watercress in the spring and bitter melon in summer.
Oriana's plants are grown without pesticides or herbicides. Her farm has been USDA Organic certified by Midwest Organic Services Association since 2011.
---
Specialties
Asian pears, produce, preserves, paw paw, herbs, kimchi, tea
---
Participating Markets
Lincoln Park
---
Certifications
USDA Certified Organic
---
Nutrition Assistance Programs
SNAP
---