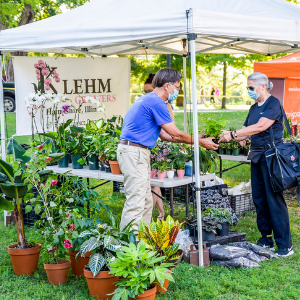 Contact Info
Arnold Klehm
44W637 IL-72
Hampshire, Illinois 60140
847-609-9997
Bio
Started in 1980, Klehm Growers produces orchids, foliage and flowering plants, and cut peonies. Klehm Growers is a small, family-owned business, with the majority of the company owned by female members of the family.
The Klehm family believes that people intrinsically want to have a relationship with the plant world around them, and they seek to help people connect with nature in an urban setting by bringing houseplants, cut flowers, and orchids to Chicagoans.
WHOLESALING
Please email or text to place a wholesale order.
---
Specialties
foliage plants, orchids, woody ornamentals, peonies
---
Participating Markets
Lincoln Park
---
Certifications
Food Alliance Certified
---