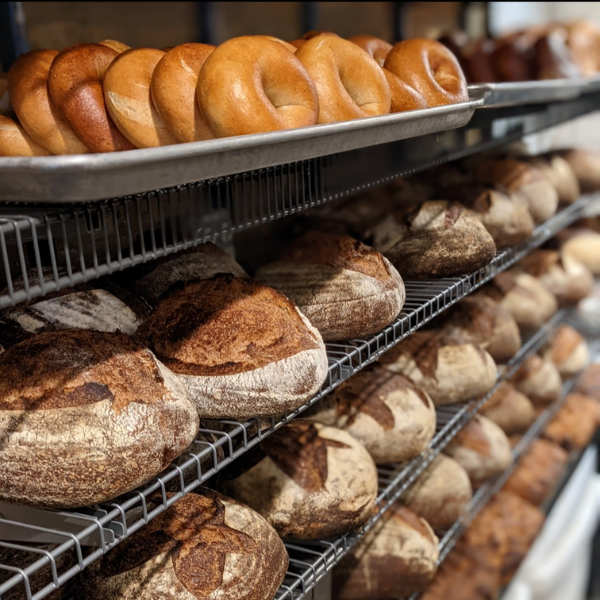 Contact Info
Taylor Bruns
3524 W Fullerton Ave
Chicago, IL 60647
312-330-6360
Bio
Formerly known as Flat & Point, the now Dorothy's Bistro is a neighborhood restaurant focusing on comfort food inspired by the Alps, with a large focus on bread and baked goods.

The goal of Dorothy's Bistro is keeping a focus on the community they serve by working with sustainable farmers and making products from scratch. They have found a home using local and seasonal ingredients to create menus that produce Alpine inspired dishes that have roots in Midwestern cuisine.

Dorothy's Bistro takes pride in producing natural and organic sourdough, bagels, brioche, and pastries that have become the backbone of the restaurant. With a strong belief in progress, they strive to make the best products possible using old world baking techniques, and pushing the envelope of creativity.

Outside of the farmer's markets, Dorothy's Bistro is a dinner spot. Meaning, the next step for Dorothy's Bistro is making their fresh baked goods that they offer at the markets readily available through a storefront that focuses entirely on baked goods.
---
Specialties
rustic sourdough, brioche, bagels, bagel sandwiches, and seasonal pastries
---
Participating Markets
Lincoln Park
West Loop
---
Nutrition Assistance Programs
SNAP
---