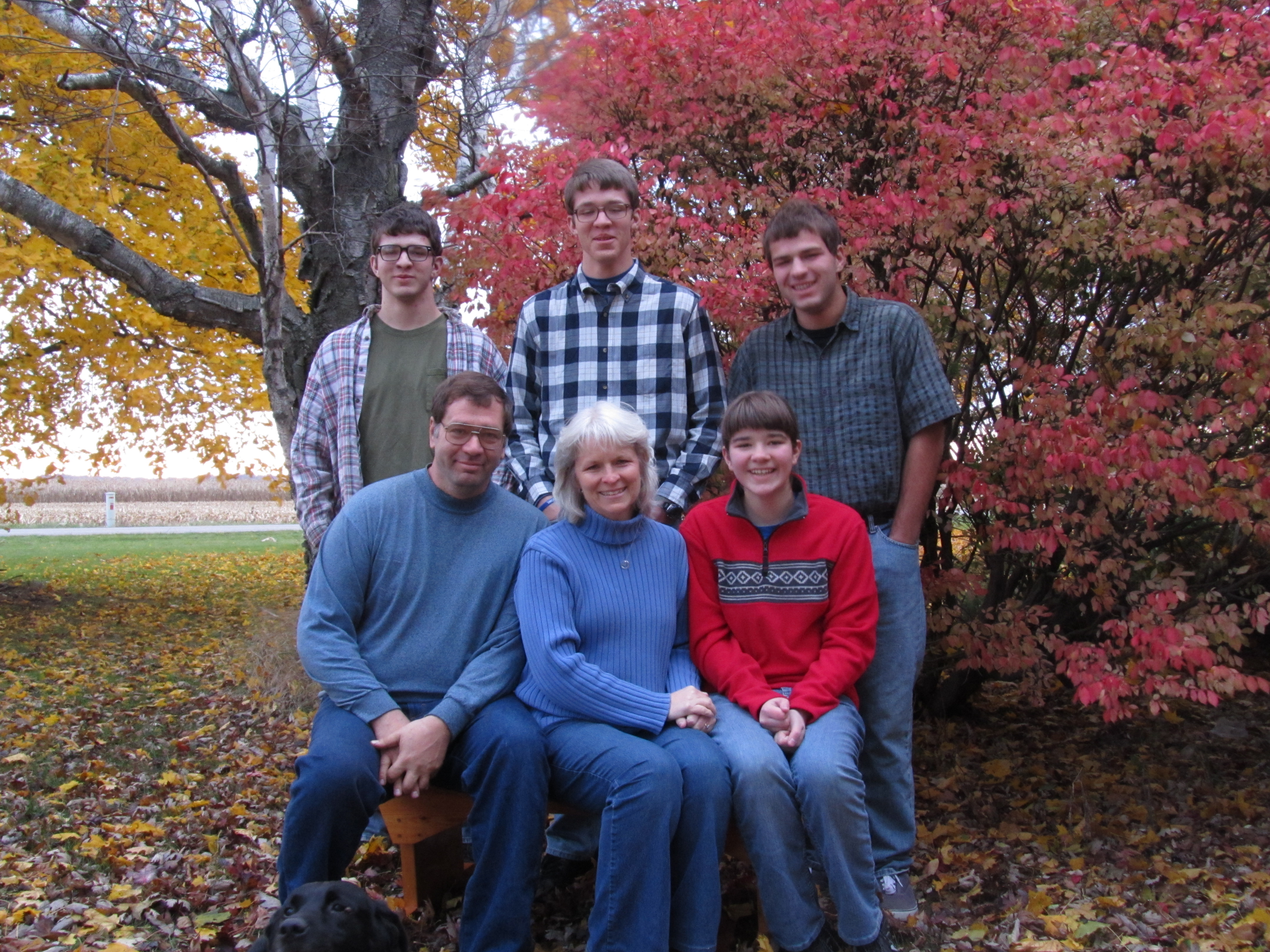 Contact Info
Brian and Karen Severson
8430 S Dwight Rd
Dwight, IL 60420
815-584-1850
Bio
Brian and Karen Severson are the fifth generation to have a small family farm in Grundy County, Illinois (80 miles south-west of Chicago), where they raise organic and non-GMO grains. Unhappy with the introduction of GMOs and the direction agriculture was heading in the 1990s, Brian started experimenting with organic methods. They raised their first certified organic sweet corn in 2007, and then began growing organic oats, various food corns and wheats, popcorn, peas, beans, soybeans and buckwheat.
Brian tries to select varieties based on taste, which many times leads to using heirloom varieties, and they save their own seeds whenever possible. Over the years, with the addition of more grain cleaning equipment, a stone grist mill, roller mill, and more, the Seversons can not only grow but can also clean the grains so they are suitable for consumer use. They process them into various flours, rolled oats, and meals right on their farm.
Some of the Seversons' kids are now returning to the farm after attending college or culinary school: Luke has returned to farm full time with Brian and does most of the day-to-day milling, field work and website and advertising design; their daughter Sarah has finished her culinary degree and is taking the next step and processing their crops into bread and other ready-to-eat products; Joel has started feeding organic grass fed livestock when not helping in the field, running deliveries or helping at the market.
WHOLESALING
Please email, call or visit the Severson website to place a wholesale order.
---
Specialties
whole grains, wheat flours, popcorn, oats, buckwheat, cornmeal
---
Participating Markets
Lincoln Park
GCM Delivered
GCM Curbside
---
Certifications
USDA Certified Organic
---
Nutrition Assistance Programs
SNAP
---