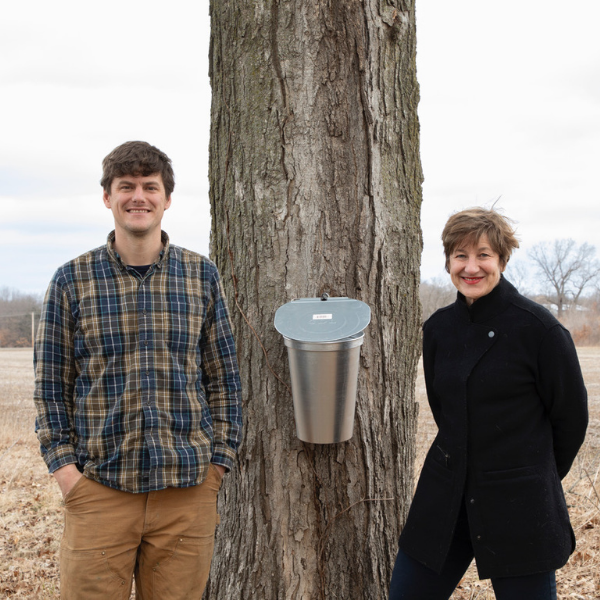 Contact Info
Marc Luff
15475 Walton Road
Buchanan, MI 49107
312-972-8996
Bio
Located in Buchanan, Michigan, Flatwater Farms is 100% certified organic. The farm is committed to sustainable practices that provide nutritious food to the community. The crew at Flatwater strives to innovate and produce high-quality, nutritious food in a way that enhances their land. They also strive to go beyond their organic certification by working towards the creation of a carbon rich soil full of nutrition for the plants and for their customers.
Flatwater Farms was born in 2014 from a vision of its founder, Frances Tuite. Ms. Tuite, a longtime resident of Chicago, was looking for a rural respite. Not only did she find her respite with a log cabin in Buchanan, MI, but she fulfilled her lifelong dream of owning a farm when a neighboring farm came up for sale. The conversion to organic farming was a three year process with a lot of planning, passion and persistence.
The crew at Flatwater views the farm as part of an ecosystem. They strive to create a place for a wide diversity of plants and animals. The latest project on the farm involves a tree crop planting that integrates vegetables into the orchard layout plan. Their hope is that as the farm grows, you will join them on the journey, and in so doing, become a vital part of what is created.
WHOLESALING
Please email to place a wholesale order.
---
Specialties
organic fruits, vegetables, herbs, and flowers
---
Participating Markets
Lincoln Park
---
Certifications
USDA Certified Organic
---
Nutrition Assistance Programs
SNAP
---