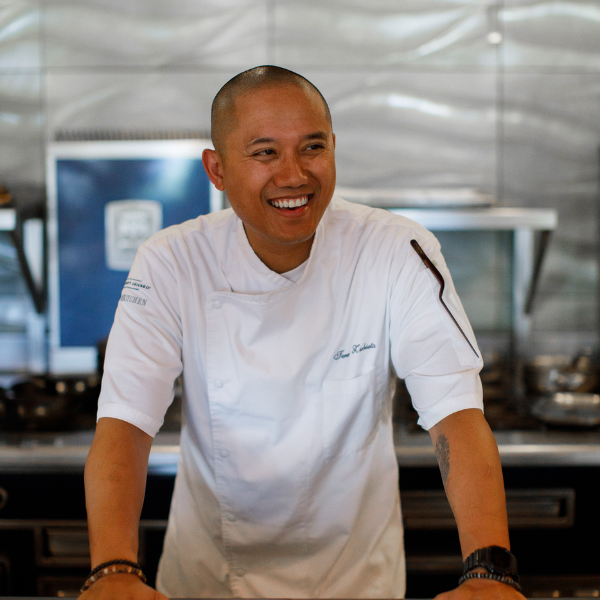 Contact Info
Terence Zubieta, Executive Chef
800 N. Michigan Ave.
Chicago, IL 60611

Bio
At NoMI, the iconic dining destination offering three distinct spaces located within the Park Hyatt Chicago, Executive Chef Terence Zubieta brings authenticity and an emphasis on execution to the upscale Chicago dining scene. "Having the opportunity to push the boundaries of the traditional expectations of NoMI excites me, especially following Park Hyatt Chicago's recent $60M transformation, which has given us room to reimagine the concept and dishes, while keeping the original story top of mind," Zubieta says.
Growing up, Zubieta discovered his affinity for cooking by spending countless hours in the kitchen with his mother and grandmother, finding joy in preparing meals for others and learning the flavors of Filipino cuisine that continue to influence him today. This passion for food only strengthened over time and has contributed to the success of his decade of diverse professional culinary roles. Zubieta got his start working in the kitchen at the family-owned Vietnamese restaurant chain Saigon Sisters, gained experience at the Elysian Hotel Chicago, and at the Waldorf Astoria in Chicago. Prior to joining Park Hyatt Chicago in 2019 he worked as the Chef de Cuisine at The Drake Hotel.
In his current role, Zubieta leads the culinary team for the three concepts within NoMI (NoMI Kitchen, NoMI Lounge, and NoMI Garden). "I would describe my leadership style as laid back, guiding, and nurturing. At NoMI we foster an environment of creativity and trust, which makes for a strong culture that translates into our dishes and our customer's experiences," he explains.
Chef Zubieta cultivates new and innovative modern American dishes rooted in French Techniques at NoMI. His menu features local ingredients uniquely enhanced by subtle touches that honor his cultural and professional heritage. "By drawing inspiration from my upbringing, professional culinary training and experience, and the dynamic food scene in Chicago has allowed myself and my team to cultivate an elegant yet simplistic experience for guests."
Chef Zubieta lives in Chicago, and in his spare time he enjoys hiking, fishing, and spending time with his with his fiancée.
---