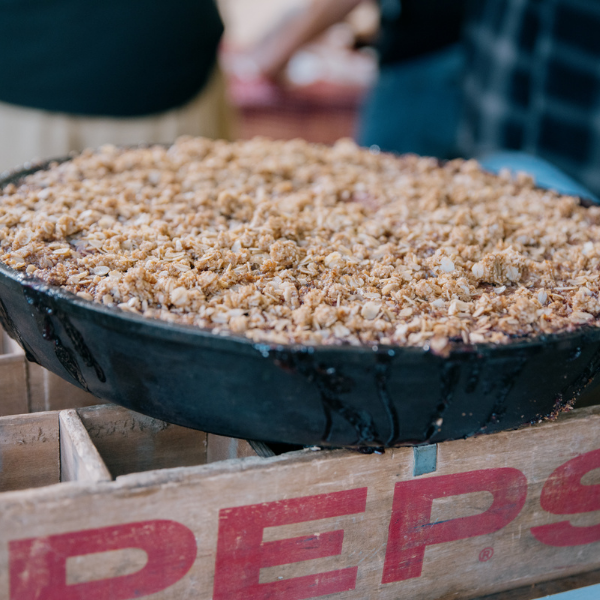 Bio
Dana Salls Cree founded Pretty Cool Ice Cream in 2018 after 20s year as a pastry chef in some of the worlds' best restaurants. Salls Cree's desserts have earned her two Outstanding Pastry Chef nominations from The James Beard Foundation, as well as The Jean Banchet award for Best Pastry Chef.
After attending the Penn State Ice Cream Short Course, aka Ice Cream College, Salls Cree opened Pretty Cool Ice Cream in partnership with Michael Ciapciak of Bang Bang Pie. The shop, located in the Logan Square neighborhood specializes in frozen novelties, like ice cream bars, popsicles, ice cream sandwiches, and push pops. Here Salls Cree continues to push the boundaries of frozen novelties while maintaining a visually striking brand and building community within Chicago.
Prior to opening Bang Bang Pie, Michael Ciapciak was in fine dining restaurant management at some of New York's top restaurants and also a hotel & restaurant critic / consultant. He wanted to apply the hospitality touch points he saw at the fine dining level but in a more casual, everyday cafe.
In his travels as a critic, he had seen pie shops in other major markets and classic bakeries as well as Southern inspired restaurants. At Bang Bang Pie, Ciapciak combines the best of both worlds : offering savory biscuits & pies alongside classic sweet pies all served up with Midwestern hospitality.
---