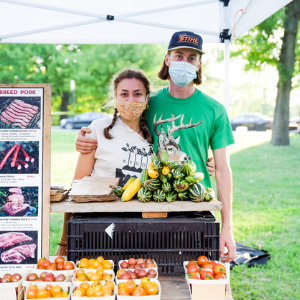 Bio
Avrom Farm's mission is to make nutritious local food widely accessible within our regional food economy while restoring our ecosystem.
Avrom Farm is nested among the rolling hills overlooking Green Lake in central Wisconsin. Their mission is to regenerate the land by imitating natural systems. They manage the farm as an ecosystem through integrating livestock, grain, pasture, vegetables, and forest plants to create a farm-ecosystem that is both resilient and productive.
By farming in this way, they are able to produce exceptionally flavorful and nutritionally-dense food.
---