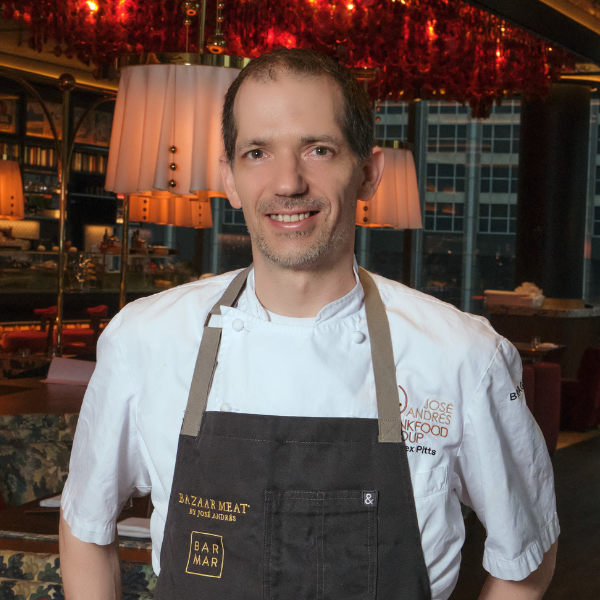 Bio
Growing up in Portland, Chef Alex Pitts discovered his passion for the culinary industry at an early age. He began cooking school with an internship at Salish Lodge, just outside of Seattle. Eager to learn and develop his skills, he landed his first Sous Chef position with Wolfgang Puck.
After receiving a call out of the blue for a Sous Chef opening in Las Vegas, Pitts joined ThinkFoodGroup for the opening of Bazaar Meat. While the first six months were a humbling experience, he found it compelling to work for world class talents who were making a real difference in the culinary world.
After seven years in Las Vegas and in need of a change, Pitts found himself reinvigorated after traveling to work at the Bazaar Meat opening in Chicago. Now as Executive Chef of Bazaar Meat and Bar Mar in the city, Pitts prides himself on leading people the way he would want to be led. He looks to empower his team to figure things out for themselves and share ideas to create a collaborative work environment. Chef Pitts is eager to see how Bazaar will continue to evolve in the years to come.
Outside of work, Pitts loves to focus on his mind, body and soul. He enjoys rock climbing, playing piano and learning new things from scratch, in particular utilizing a 3D printer to make dishes for the restaurant.
---