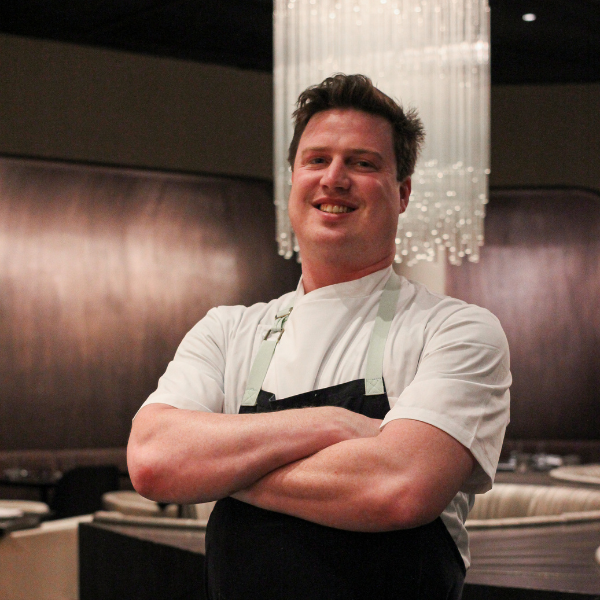 Bio
A native Chicagoan, Chef Nick Chaskin grew up in Hyde Park. Although he has moved away from the Windy City a few times, his trajectory has always brought him back to Chicago.
Chaskin attended the Culinary Institute of America in an accelerated program in New York, during which time he immersed himself in the learning process, mastering skills and creating industry connections that helped him become a leader in the kitchen. After the CIA, Chaskin returned to Chicago for his first culinary job at Michelin-starred Spiaggia under James Beard Award-winning Chef Tony Mantuano. The kitchen was run at the time by Chef Joe Flamm, who during Chaskin's time at the restaurant won Season 15 of Top Chef.
Following his experience at Spiaggia, Chaskin went on to open Maddon's Post next to Wrigley Field in 2019 with Chef Tony, and in 2020, he followed Mantuano to Nashville to open Yolan, an authentic Italian restaurant specializing in modern fine dining, where he became the Chef de Cuisine.
An important lesson Chaskin learned from his friend and mentor Chef Mantuano is that ethics, standards and quality are key to everything. "Tony is one of the most amazing people I know," he says. "He has created a family tree of talent that I think is almost unrivaled in the industry."
After being away from Chicago for over a year, Chaskin knew he had to return. In 2022 he joined the Sancerre Hospitality family as Chef de Cuisine of BLVD Steakhouse, where he was also reunited with Chef Joe Flamm, Sancerre's Culinary Director. At BLVD, Chaskin manages the daily operations of the restaurant in addition to development and preparation of dishes and menu creation with Chef Joe. His priority above all else is to make simple food taste excellent.
When Chaskin is not being creative in the kitchen, he enjoys gardening, playing soccer and watching sports - the White Sox and Bulls in particular.
---